Discover what Christmas by the River at London Bridge City is like to visit in the run-up to Christmas 2023.
Renamed to Winter by the River this year, the popular Christmas market returns to its usual location near Tower Bridge for Christmas 2023. With wooden cabins adorned by fairy lights, and the iconic view of Tower Bridge in the background, this has got to be one of London's prettiest Christmas markets.
As well as this, it's packed full of tasty food stalls and independent traders selling unique gifts, plus pop-up bars and free entertainment! I went along on its opening night to see what it was like.
What is Winter by the River like to visit?
Firstly, you can't ignore the location. Sitting between London Bridge and Tower Bridge, next to the River Thames, this is a pretty special place to be. In fact, this market has one of the best views of all London's Christmas markets! From the riverfront you have views of Tower Bridge, London Bridge, the Tower of London and the City of London's famous skyline.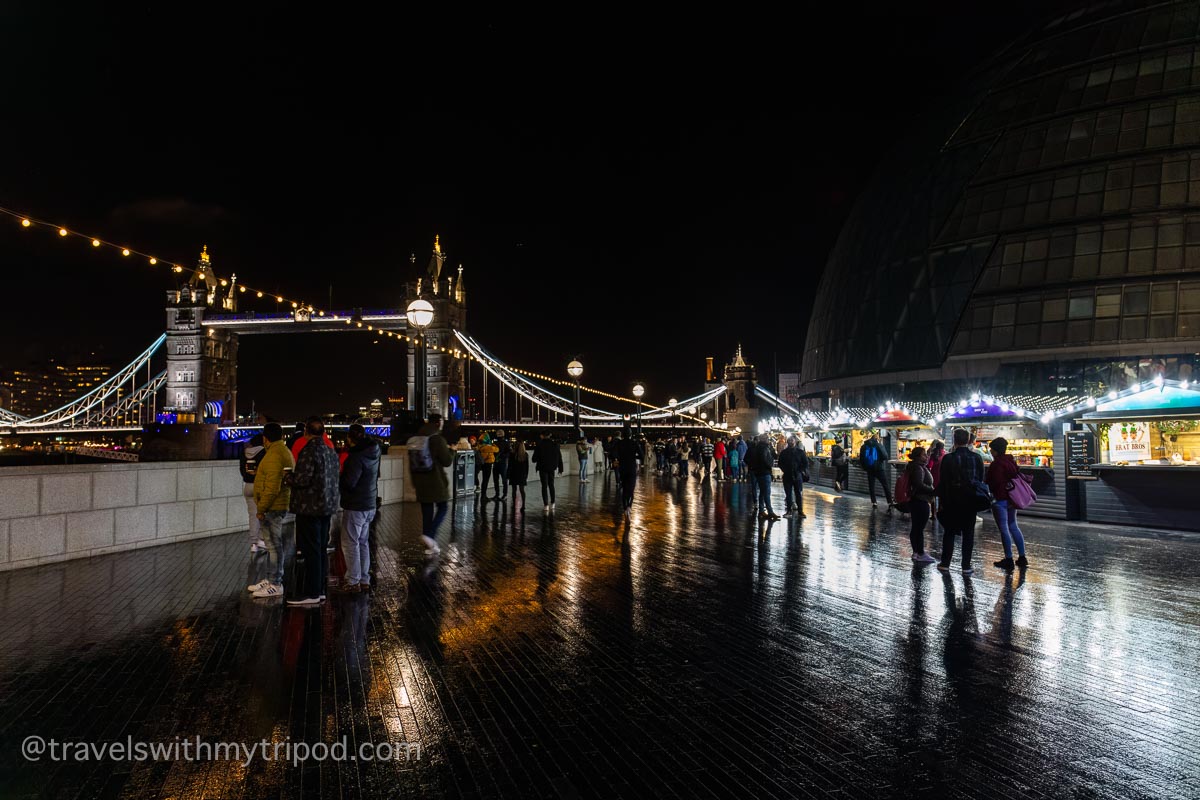 The market stretches along the side of the river between Tower Bridge and London Bridge City Pier. There are also a small number of stalls inside Hay's Galleria, along with a few shops and cafes – handy if the weather isn't great! Like almost all the Christmas markets in London, Winter by the River is free to visit.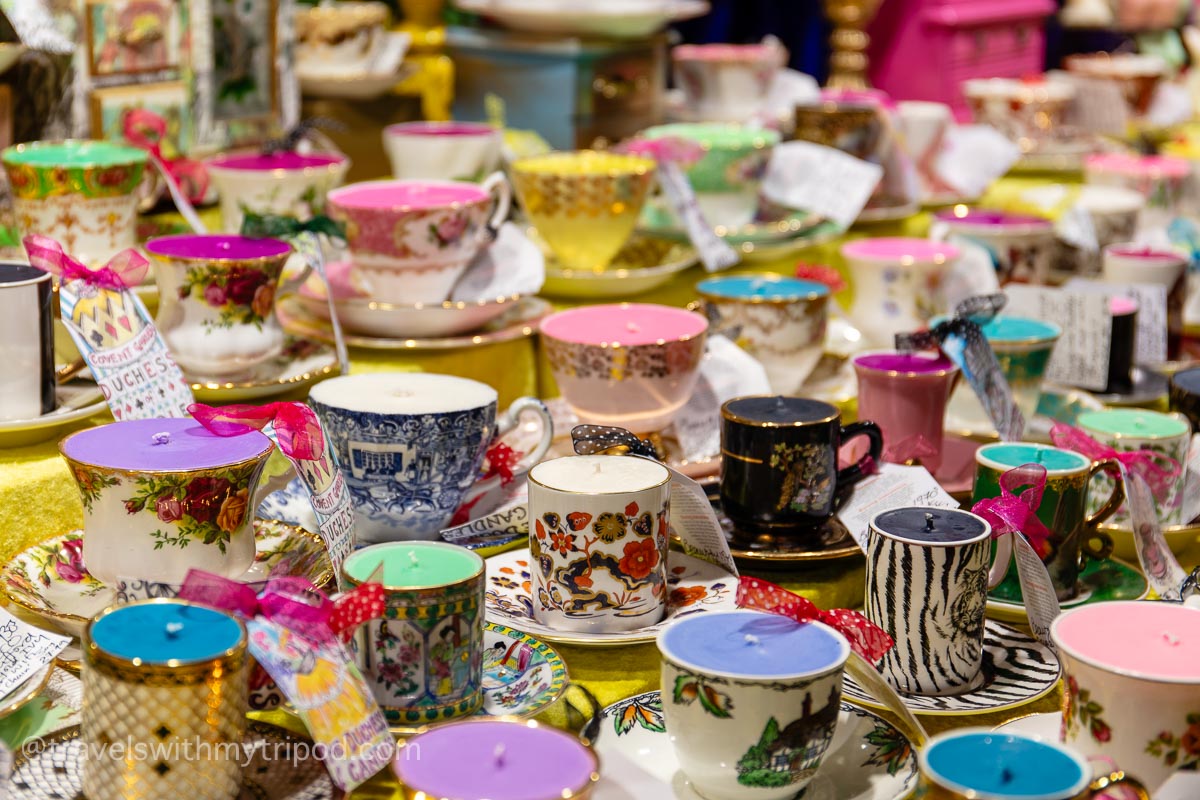 In total, there are around 60 wooden cabins, with a fairly even mix between street food and gift vendors. The market begins at The Scoop, which is the area next to the old City Hall (the funny looking round building) and just a couple of minutes' walk from Tower Bridge. The stalls continue until HMS Belfast, and then again just outside Hay's Galleria.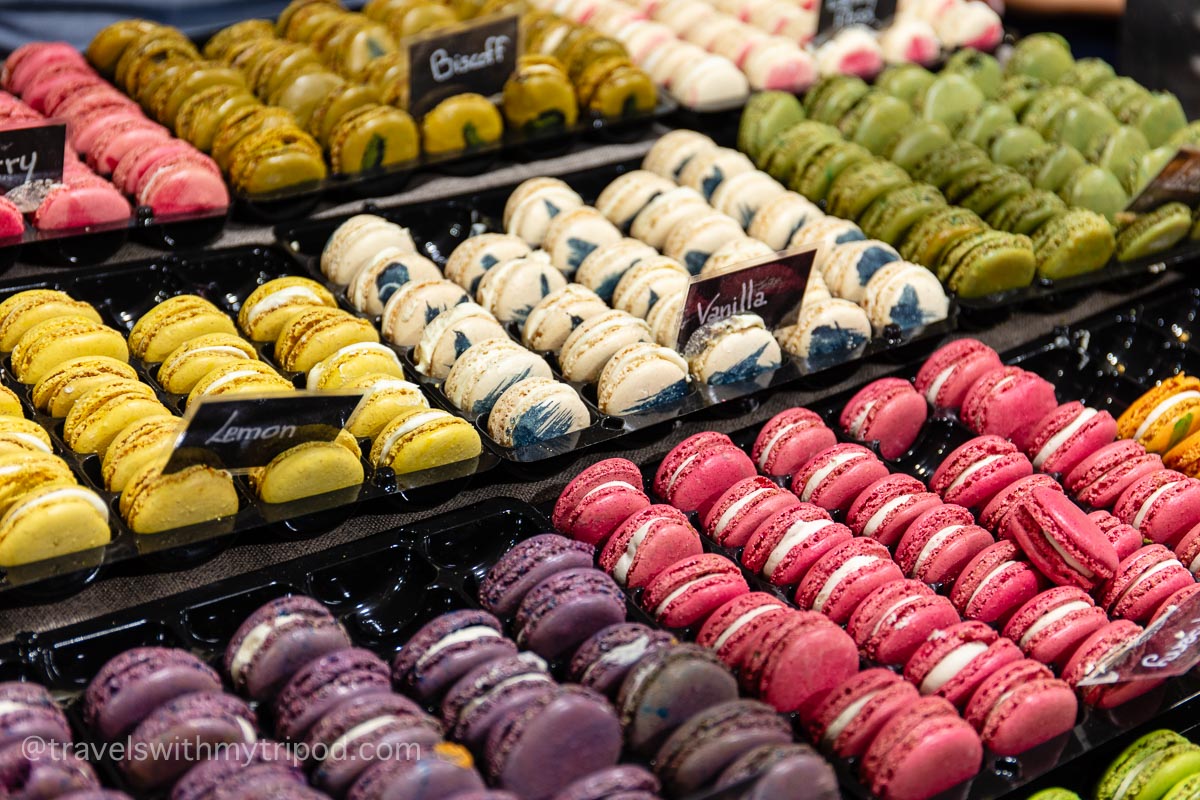 There are a couple of bars and even a karaoke bar a little further towards London Bridge, just next to London Bridge City Pier.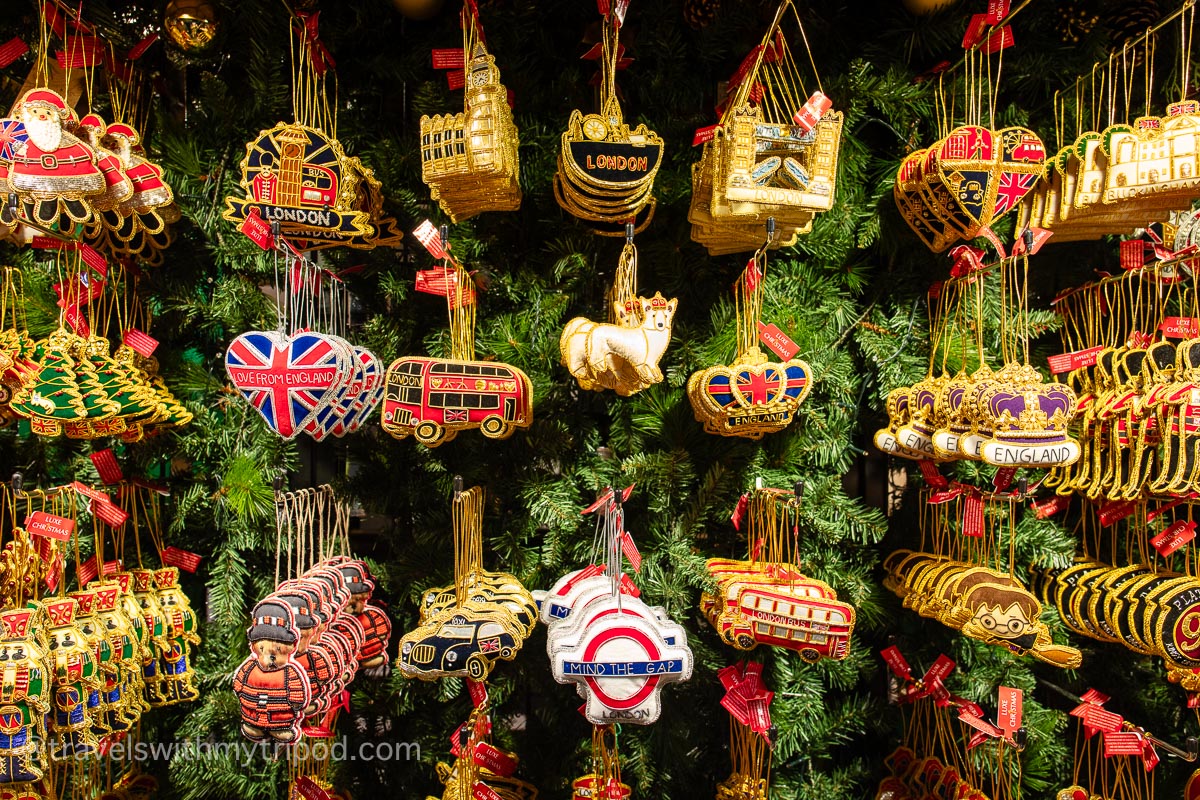 The stalls are all illuminated and decorated which gives the market a lovely vibe if you visit once it gets dark. As you wander past the stalls festooned with fairly lights, Christmas tunes play out in the background making this a wonderful way to get into the festive spirit.
Food at Winter by the River
If you're looking to grab something to eat here, you won't be disappointed. There are plenty of food stalls selling anything from crepes to international street food, plus the staple of Christmas market – the humble Bratwurst, and a selection of other sausages too.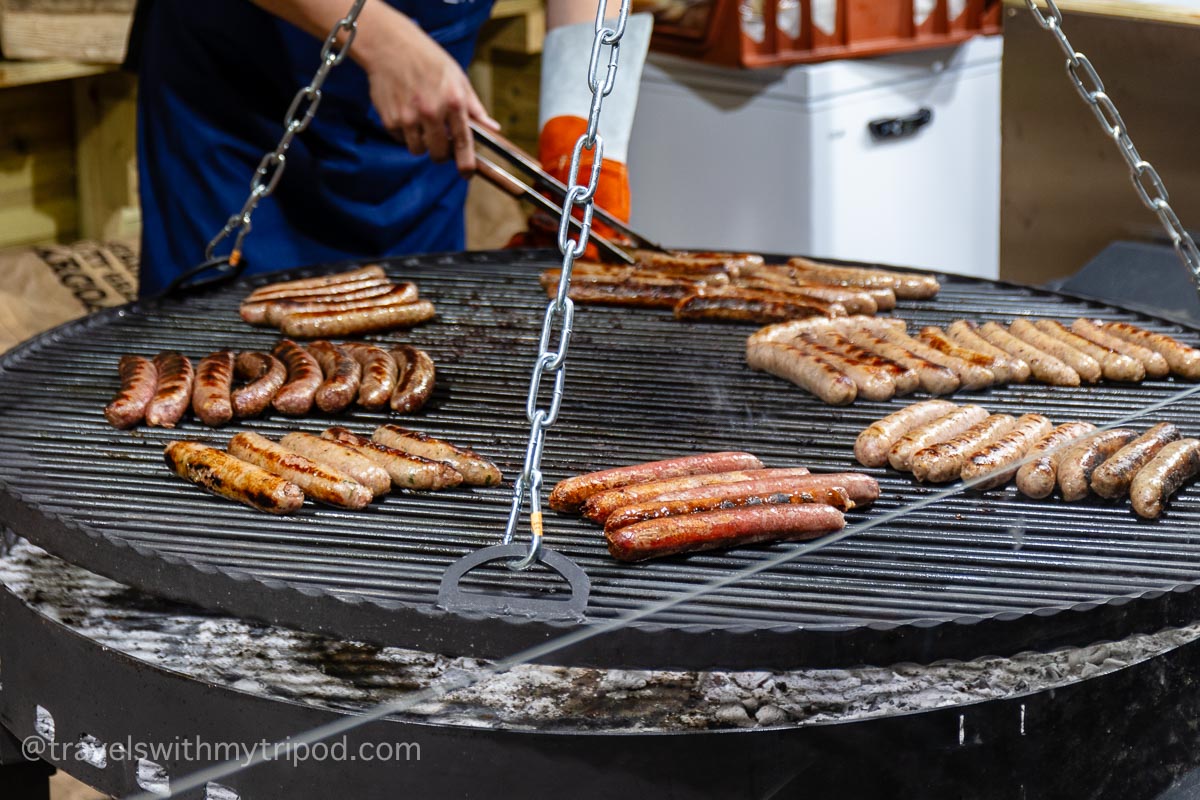 Many of these stalls are run by independent traders, so you won't find any high-street chains here. Although if that's what you're after, there are a number of restaurants nearby such as Gaucho.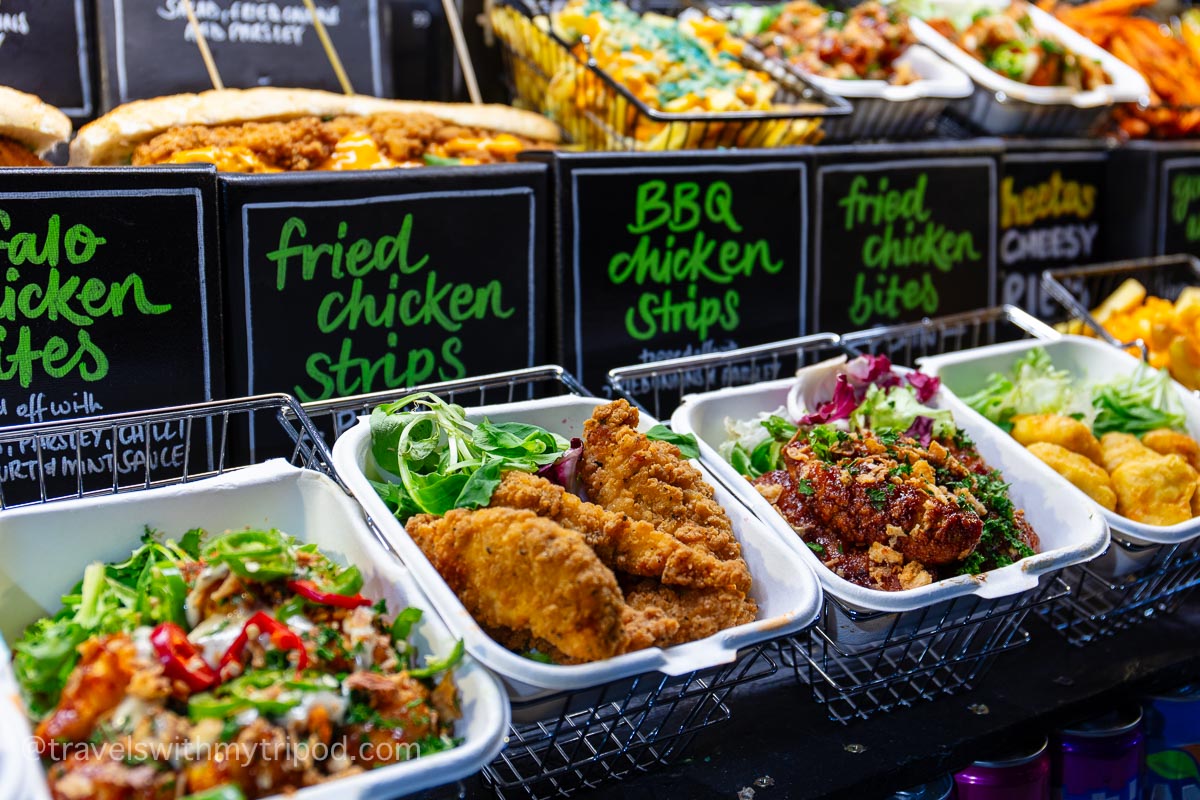 Most of the food stalls can be found at the end of the market nearest Tower Bridge. They aren't hard to find – just follow the aroma of countless delicious foods mingling together. Many of the stalls have examples of their wares on display so you can get an idea of what you'll be buying.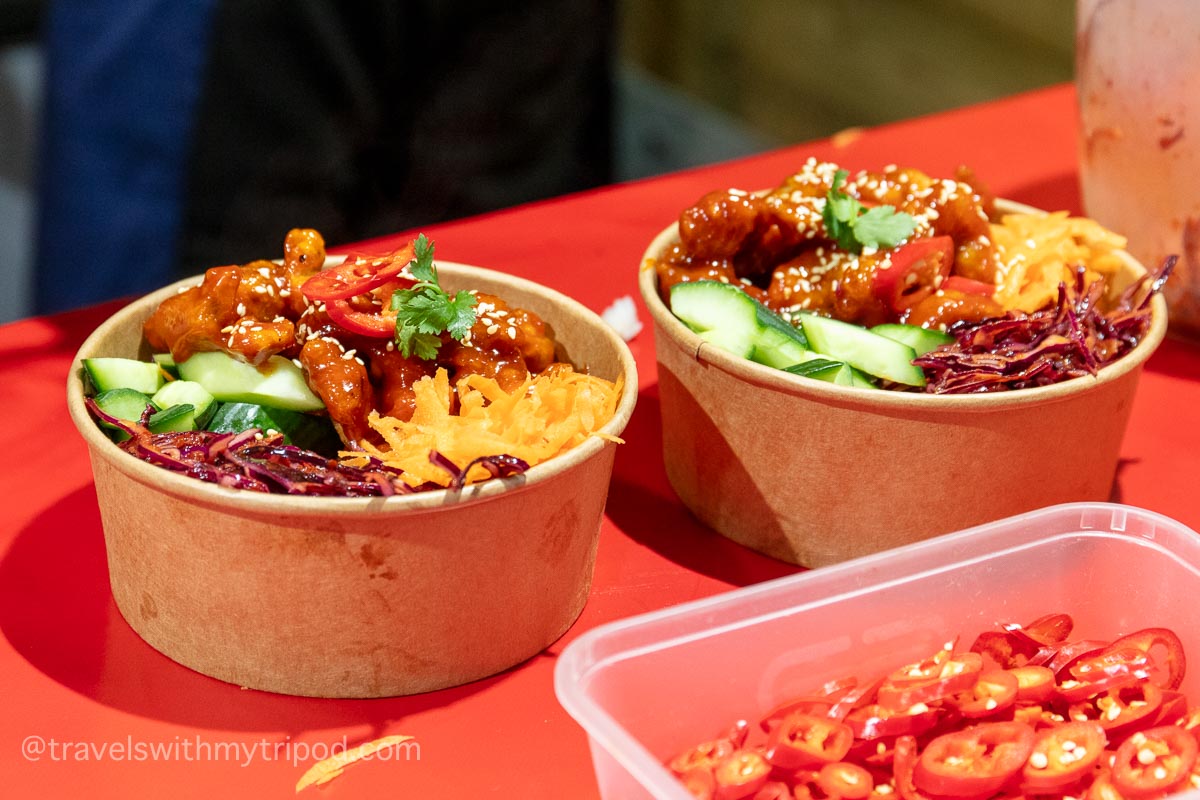 I tried a few dishes, and really enjoyed the croquetas from Empanads & Croquetas as well as a delicious Nutella and banana crepe. The Dutch pancakes looked really good too – all freshly made to order, and served with fresh fruit or tasty toppings! With so many delicious looking dishes on offer, it's hard to decide what to go for!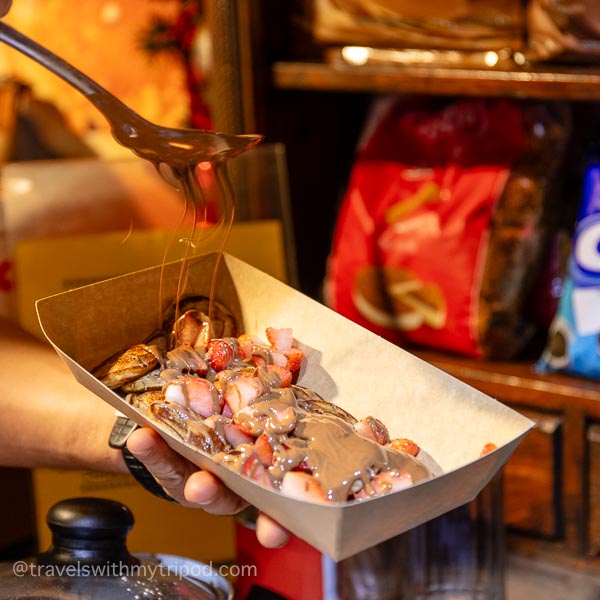 Drinks at Winter by the River
There are a few bars at this market. The biggest is the Riverside Lodge, which is located next to the Scoop. This is a large wooden chalet, and has plenty of seating inside so you can enjoy your drink in comfort. As well as the usual beers and spirits, you can also get a mulled wine, boozy hot chocolate or hot Toddy. If you time it right, you might even catch a DJ set or live performance too.
At the opposite end of the market, next to London Bridge City Pier, you'll find two more bars – one of which is a pop-up karaoke bar. Karaoke at the Pier has two rooms, each fitting up to 10 people. If you fancy singing your heart out, then you can book your 60 minute slot here.
Next to the karaoke is another bar – the Winter Pavilion Bar. With fantastic views over the river, it's a great place to grab a drink and warm up.
There's also a bar (Hay's on the River) just inside Hay's Galleria at the end closest to the river.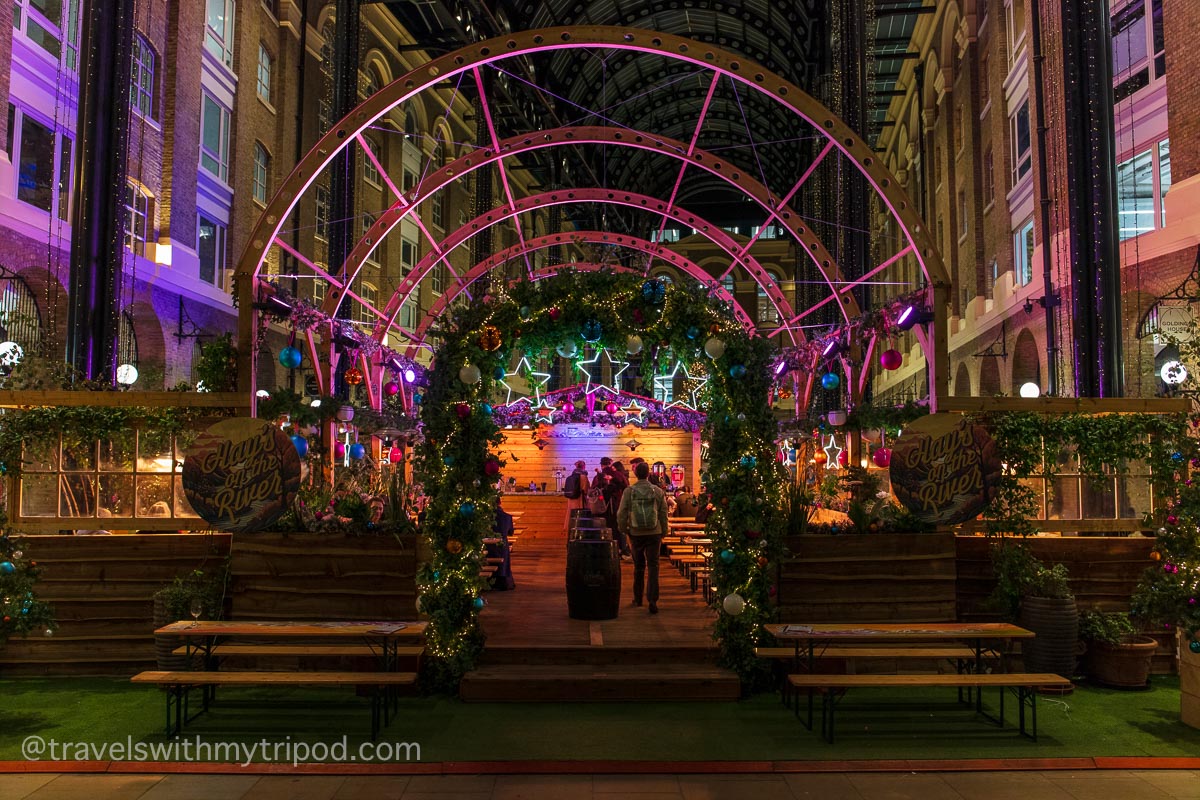 If you'd prefer something a little more sweet than alcoholic, how about a hot chocolate and cookie from the Hot Chocolate Emporium.
Gifts at Winter by the River
If you're looking to do a bit of Christmas shopping, you'll have plenty of choice here. There are a good number of stalls selling a wide range of items from handmade jewellery, cashmere clothing, a variety of Christmas decorations and even festive treats for your pets.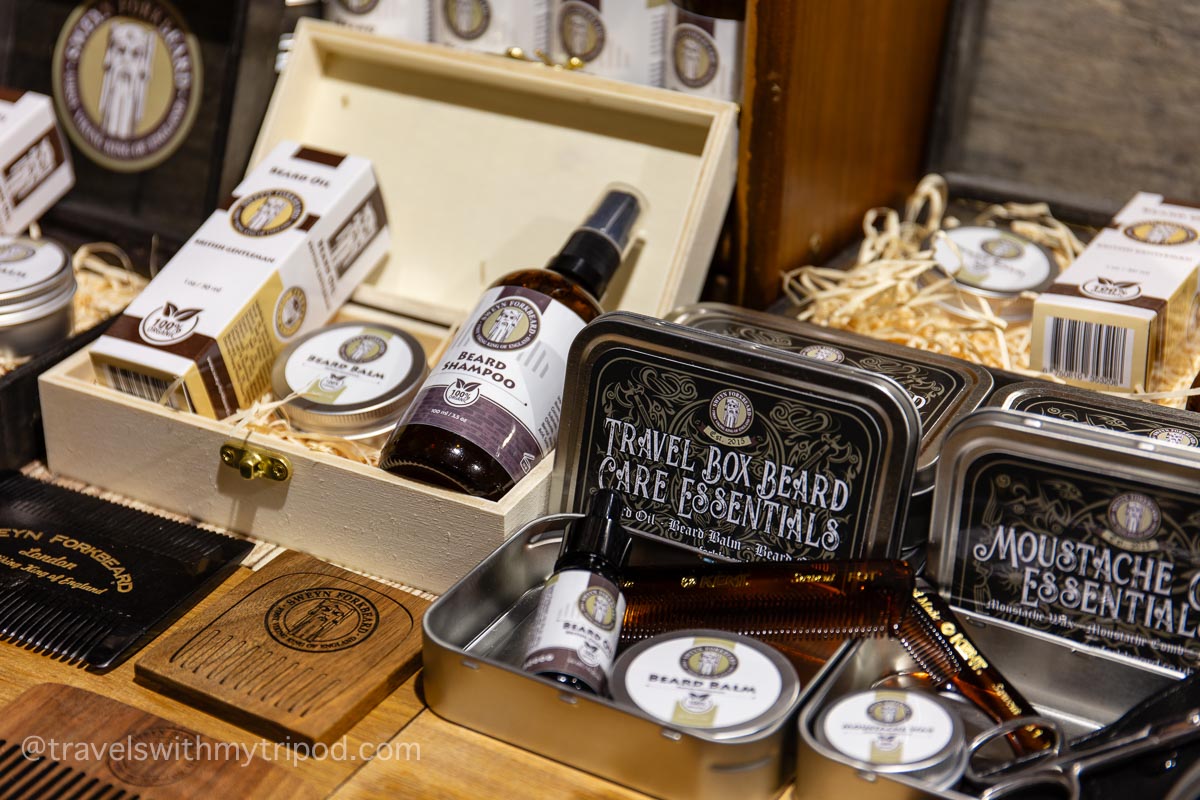 Many of the stalls are run by independent traders, so although some stalls will look familiar if you've been to some of the other markets in London, others are unique to Winter by the River. There are some lovely items for sale, so it's definitely worth spending some time browsing the stalls and buying a gift or treating yourself.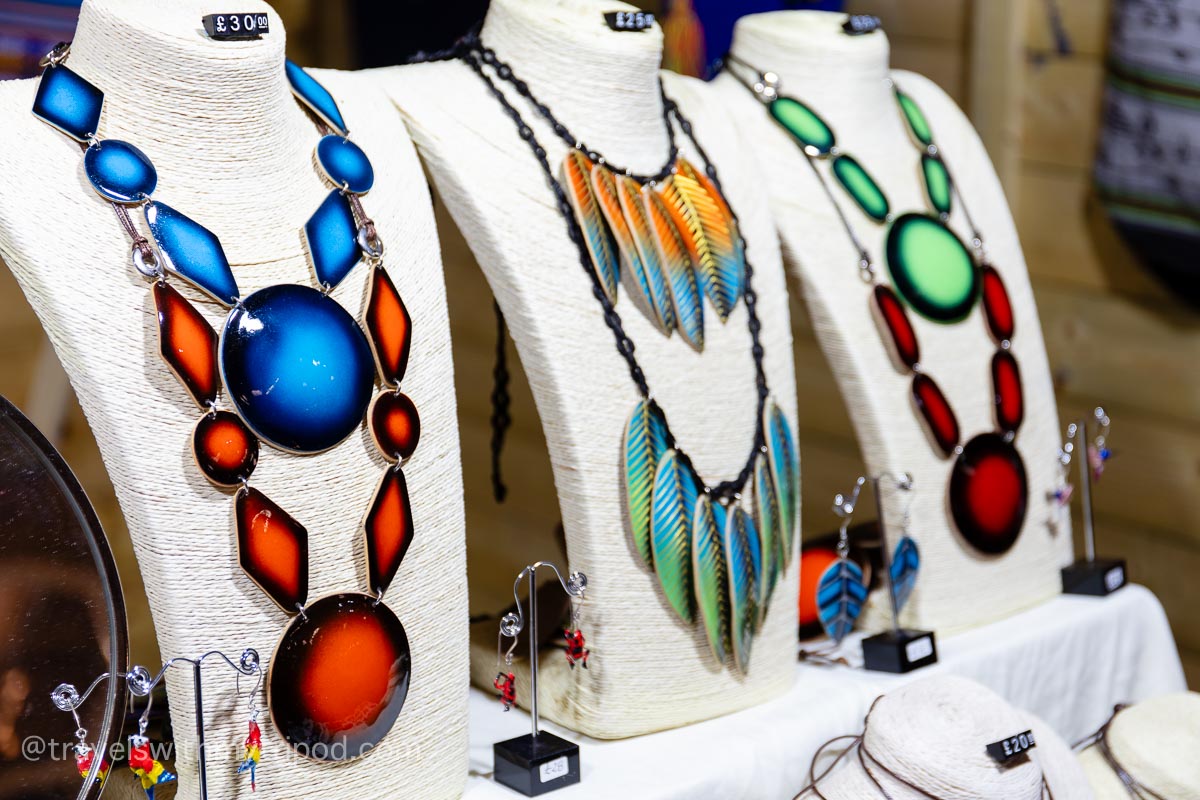 Here are some more photos of a selection of the items you can find at the stalls here.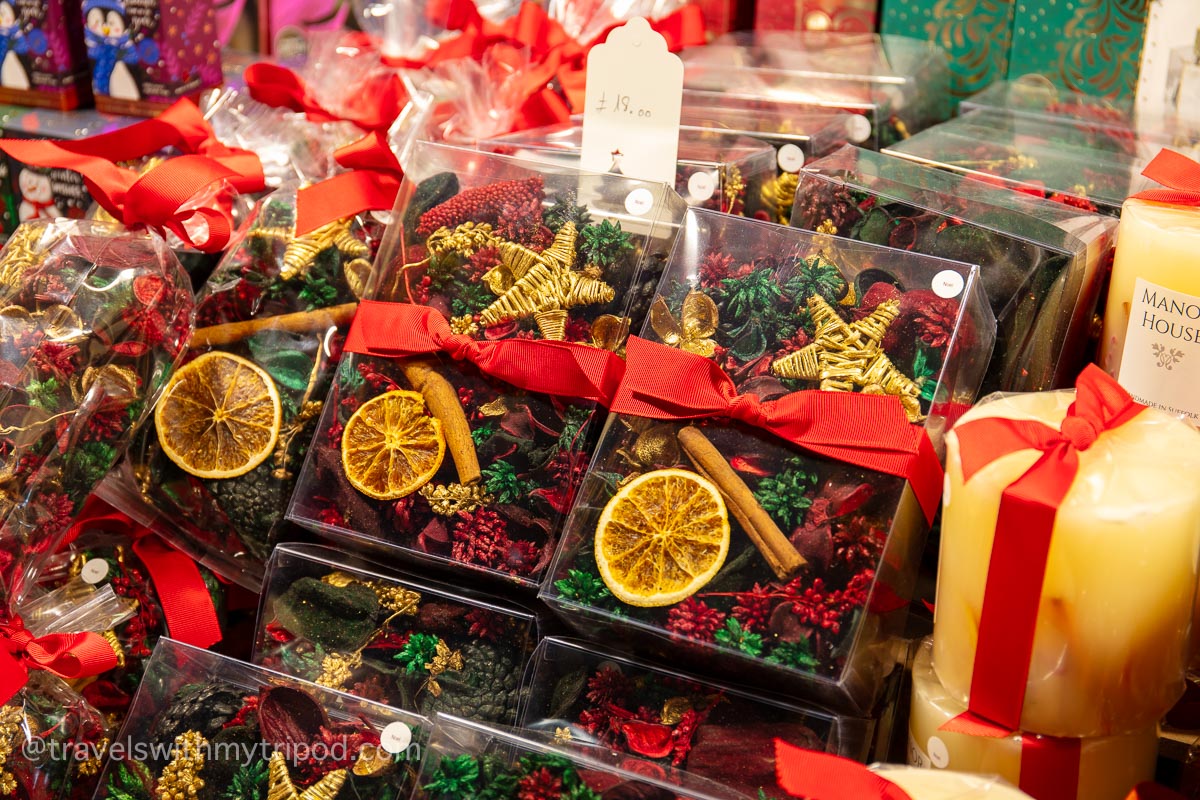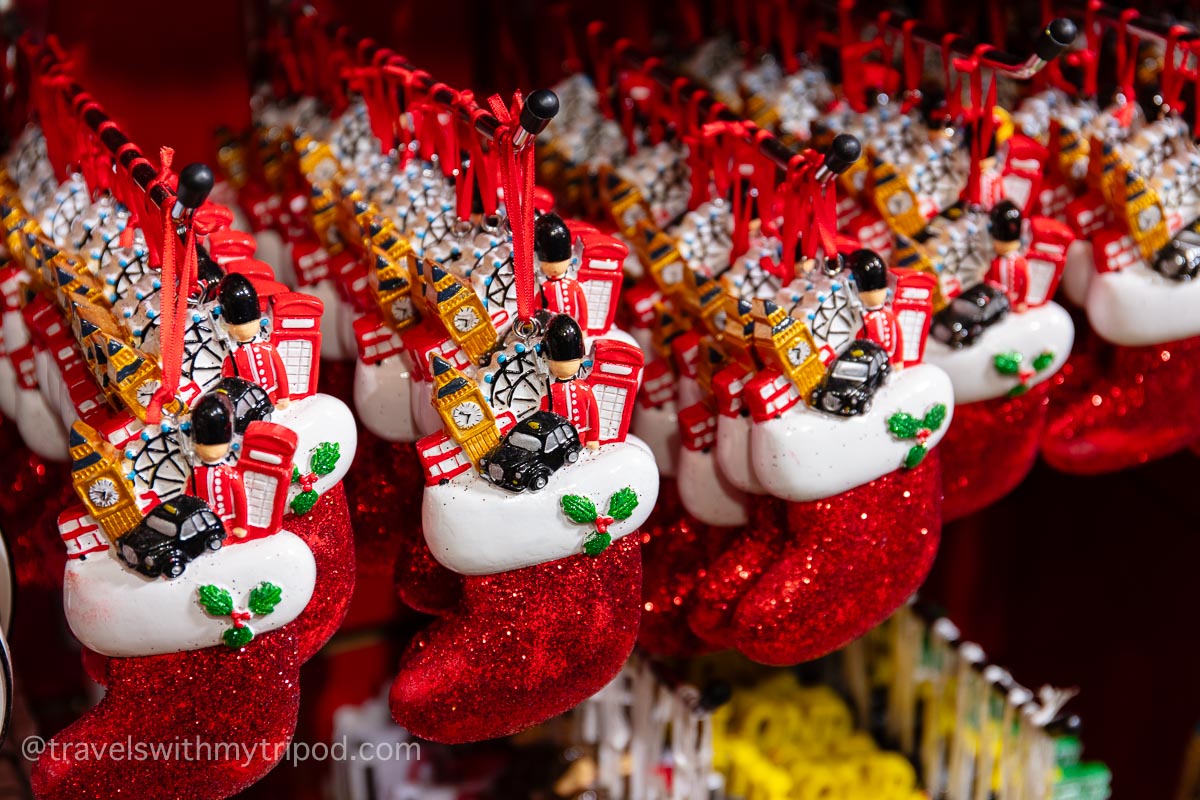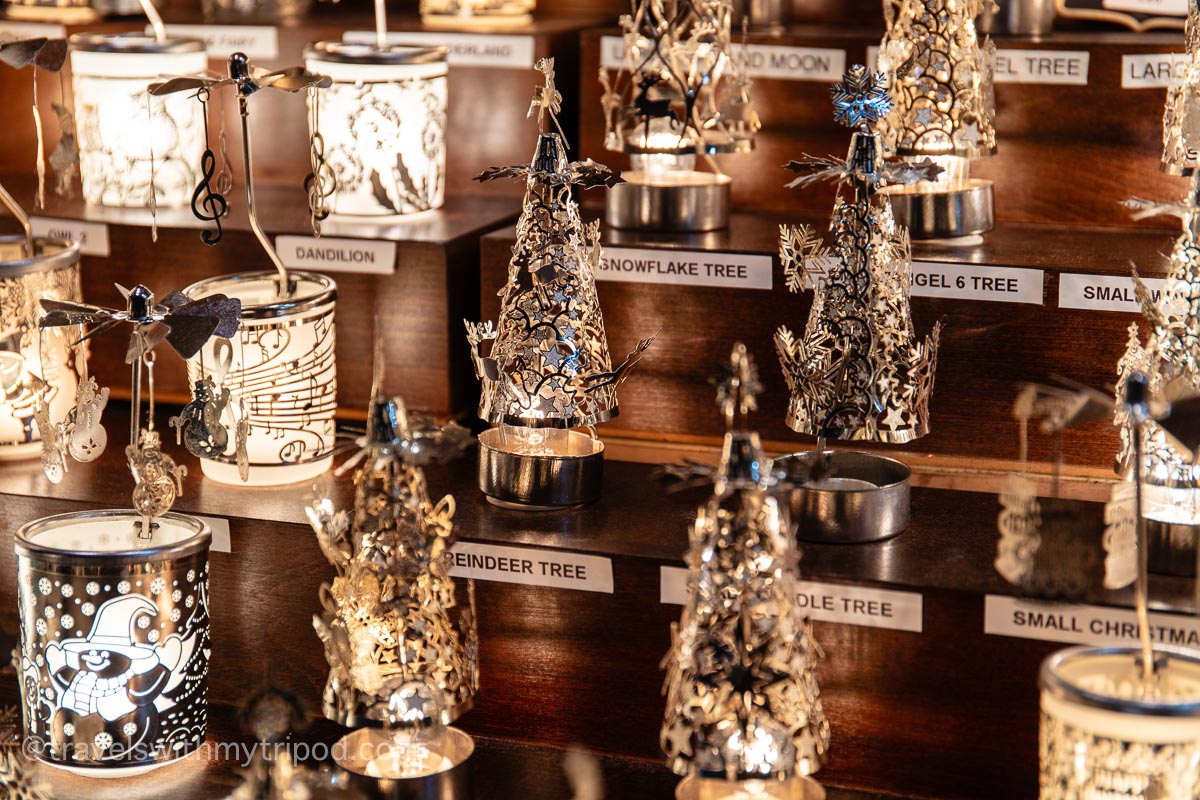 Hay's Galleria
Don't forget to visit Hays Galleria while you're here, as 8 of the market stalls are located inside it. There's also an impressive Christmas tree, and Hay's by the River – a large pop-up bar with plenty of seating. It's also undercover, which is handy if you need to shelter from the rain.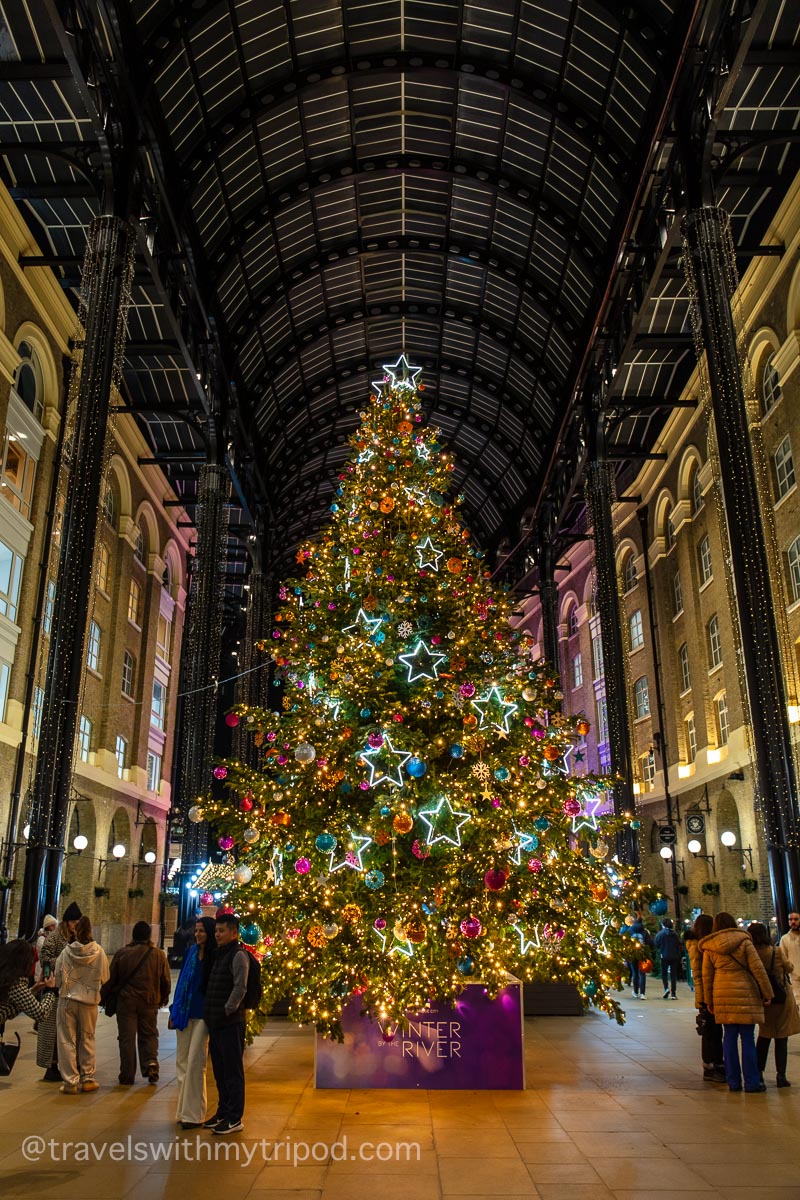 There are also bars, cafes and shops located in Hay's Galleria.
Things to do near Winter by the River
There are plenty of other things to do nearby if you're planning on visiting Winter by the River. The most obvious choice is Tower Bridge – one of London's most iconic landmarks. In addition, there are plenty of other suggestions for things to do.
All you need to know
Dates: 14th November 2023 – 1st January 2024
Times: Sunday to Wednesday 11 a.m. – 9 p.m.
Thursday to Saturday 11 a.m. – 10 p.m.
Christmas Eve 11 a.m. – 5 p.m.
Christmas Day Closed
New Year's Eve 11 a.m. – 8 p.m.
New Year's Day 11 a.m. – 5 p.m.
Nearest Tube: London Bridge, Tower Hill
Cost: Free