Christmas Day for some is a day to enjoy with friends or family. Eating, drinking and celebrating before dozing in front of the TV. However what if you're in London and don't want to be stuck indoors all day?
What is there to do to keep yourself occupied if the thought of mince pies and Call the Midwife doesn't appeal?
Even in the usually bustling London, almost everything comes to a stop on Christmas Day. It's the one day of the year when most shops and attractions are closed. Public transport doesn't run, and the usually busy city is almost deserted.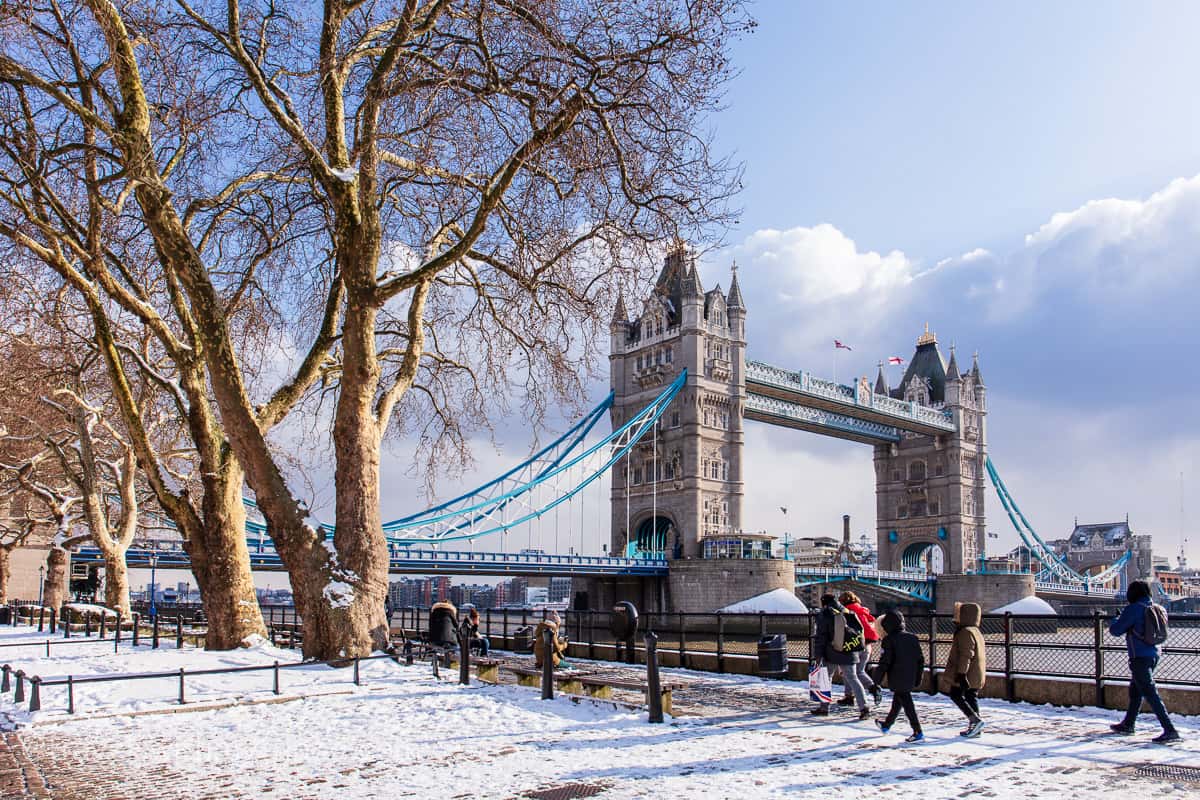 Despite this, there are still a few things available to entertain you. Make the most of almost everything being closed, and embrace the quietness. Christmas is the perfect opportunity to see London while it's quiet, and enjoy having the place almost to yourself.
So, if almost everything is closed for the day, what can you actually do? Here are a few suggestions I've put together to give you some ideas.
How to spend Christmas Day in London
1. Explore London by foot
As public transport is not running on 25th December, your best option for getting around is walking. This makes it the perfect opportunity to wander around London and take in the sights without the usual crowds of tourists. Admire the splendour of Buckingham Palace, Big Ben and Tower Bridge from outside, and take some Instagram-worthy photos without anyone getting in your shot.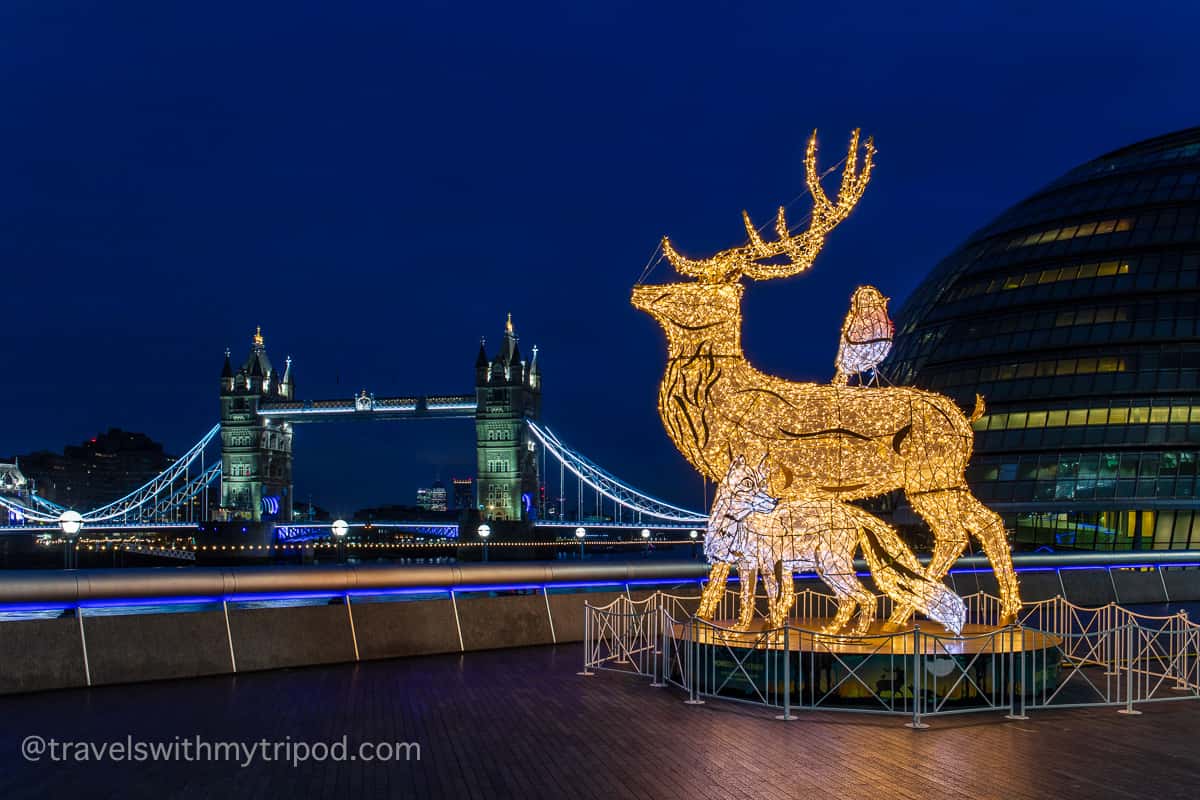 2. Take a winter walk through a Royal Park
If you're exploring London on foot, then why not go the extra mile and head to a park. The Royal Parks are all open throughout Christmas, so you can enjoy some fresh air and go for a wander to walk off your Christmas lunch. There are a number of Royal Parks across London, including Richmond Park in the west, Hyde Park in the centre and Greenwich Park to the east.
3. Go for a bracing swim outdoors
If swimming is more your thing, then the Christmas festivities don't need to put a stop to this. There are a number of outdoor pools open on Christmas Day, including Brockwell Lido, Hampton Pool, Parliament Hill Lido and Hampstead Heath Ponds. You'll need to book in advance though
If you'd prefer to be more of a spectator, then why not check out the Peter Pan Cup – a famous 100 yard handicap race in the Serpentine at Hyde Park. This race first took place in 1864, and is run by the Serpentine Swimming Club. It's strictly for members only though, but spectators are welcome.
4. Admire the Christmas lights without the crowds
In the run-up to Christmas, London puts on some stunning Christmas Light displays. Famous stores like Fortnum and Mason, Harrods and Cartier attempt to outdo each other with their festive décor, and whole streets are illuminated by extravagant light displays. The displays are great, but they are very popular and can be a bit overcrowded. Unless however, you visit them on Christmas Day. You'll have the streets almost to yourself, to admire the lights in your own time.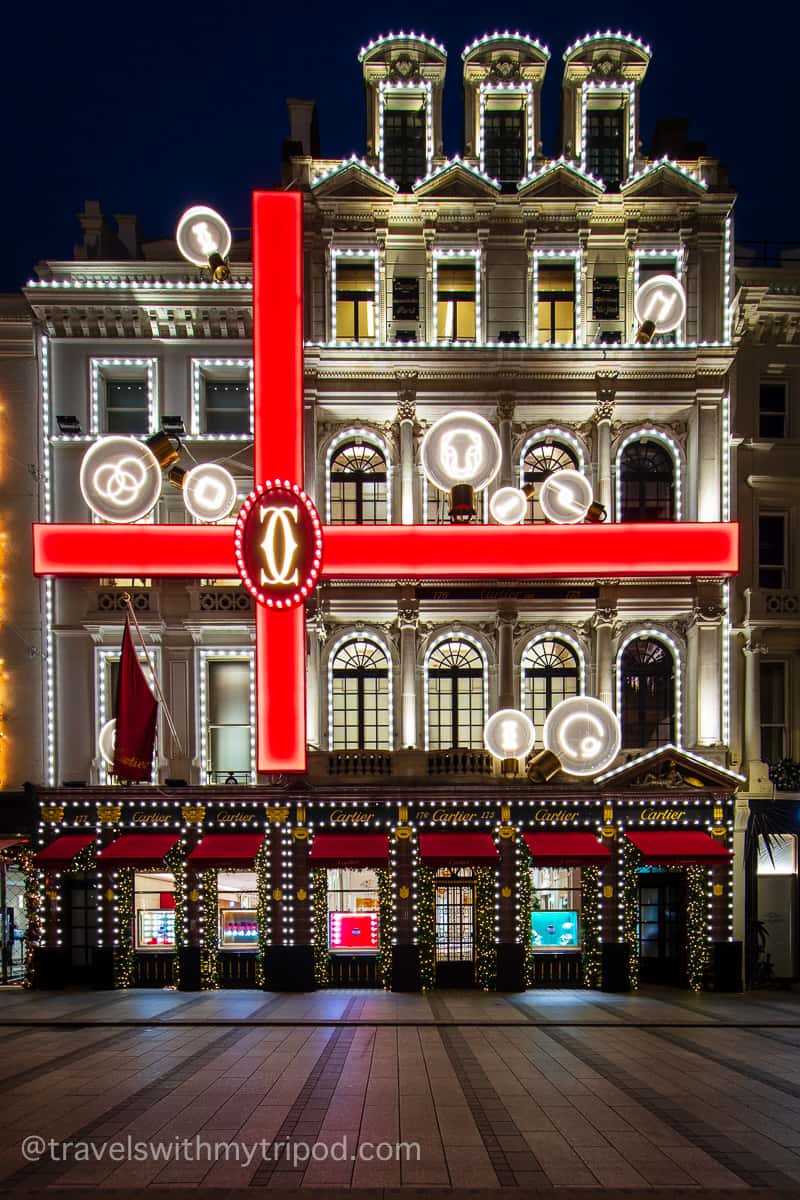 5. Eat Christmas lunch in a pub
Not all pubs are open on Christmas Day, but some will be open for a few hours during the day to serve Christmas lunch. These are usually fully booked though, so your best bet is to look around in advance and reserve a table to avoid disappointment, and an empty stomach.
6. Enjoy a church service at St Paul's Cathedral
There's something very heart-warming about taking part in a Christmas service, singing along to carols or just enjoying listening to a choir. The pick of these is the Christmas Day Festal Evensong at St Paul's Cathedral, which starts at 3pm. It's free to get into, but on a first come, first served basis so it's advisable to get there early.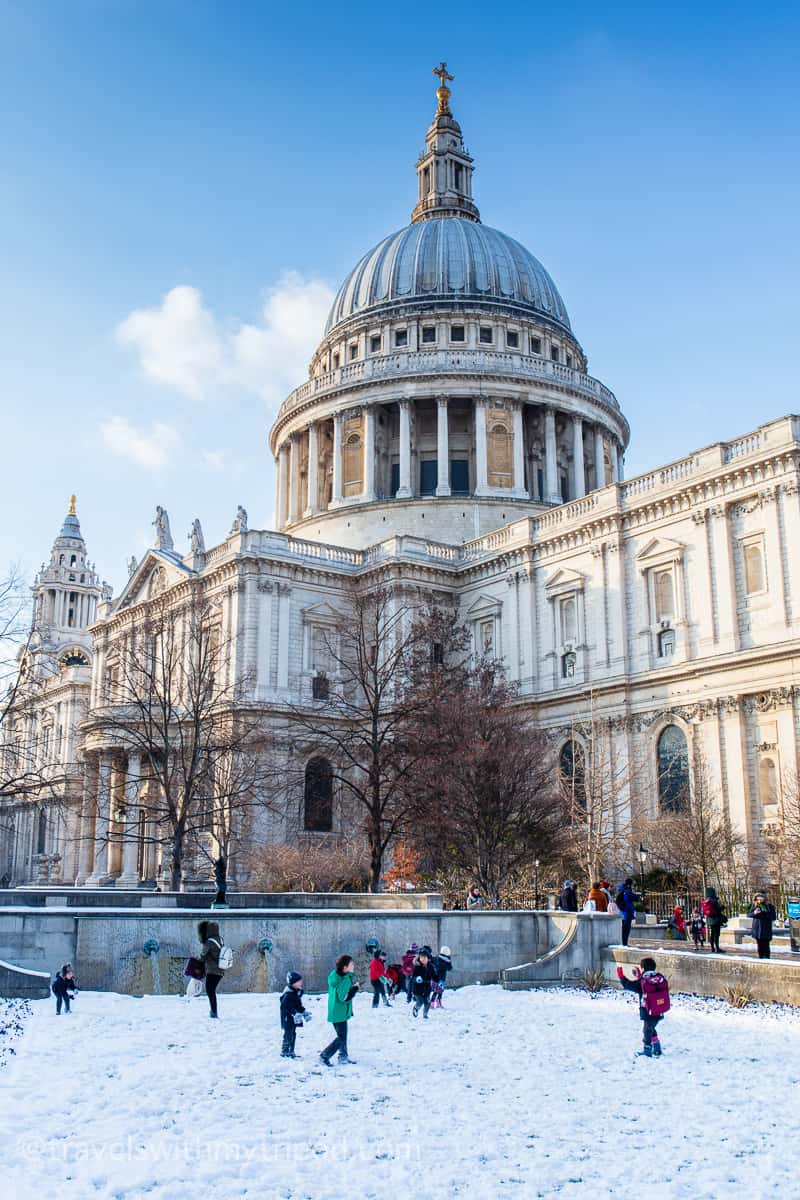 7. See London by boat
If the river is more your thing, then maybe you'd prefer to enjoy Christmas in London by boat. City Cruises offer a couple of options; a 1 hour sightseeing cruise, or a 3+ hour Christmas Day Lunch cruise. This includes a welcome glass of bubbly, 4-course traditional Christmas lunch with festive trimmings plus entertainment and carols. You can find more details and book online here.
8. Visit a deserted Leadenhall Market
As the City of London will be mostly deserted over Christmas, it's an ideal opportunity to visit the historic Leadenhall Market. Made famous in various Harry Potter films, the market itself is open 24/7, however none of the shops will be. This means you'll be almost guaranteed to have the place to yourself!
9. Take an open-top London bus tour
Even though London's famous red buses won't be running, you can still book a ticket on a hop-on hop-off open top tour bus run by Golden Tours. Buses run every 30 minutes, and the complete tour takes around 90 minutes. It takes in the most iconic attractions including Buckingham Palace, Tower Bridge, Tower of London and St Paul's Cathdral. Or if you'd prefer something a bit more festive, how about a 90 minute tour of London's Christmas lights by night? You can find out more and book online on the Golden Tours website.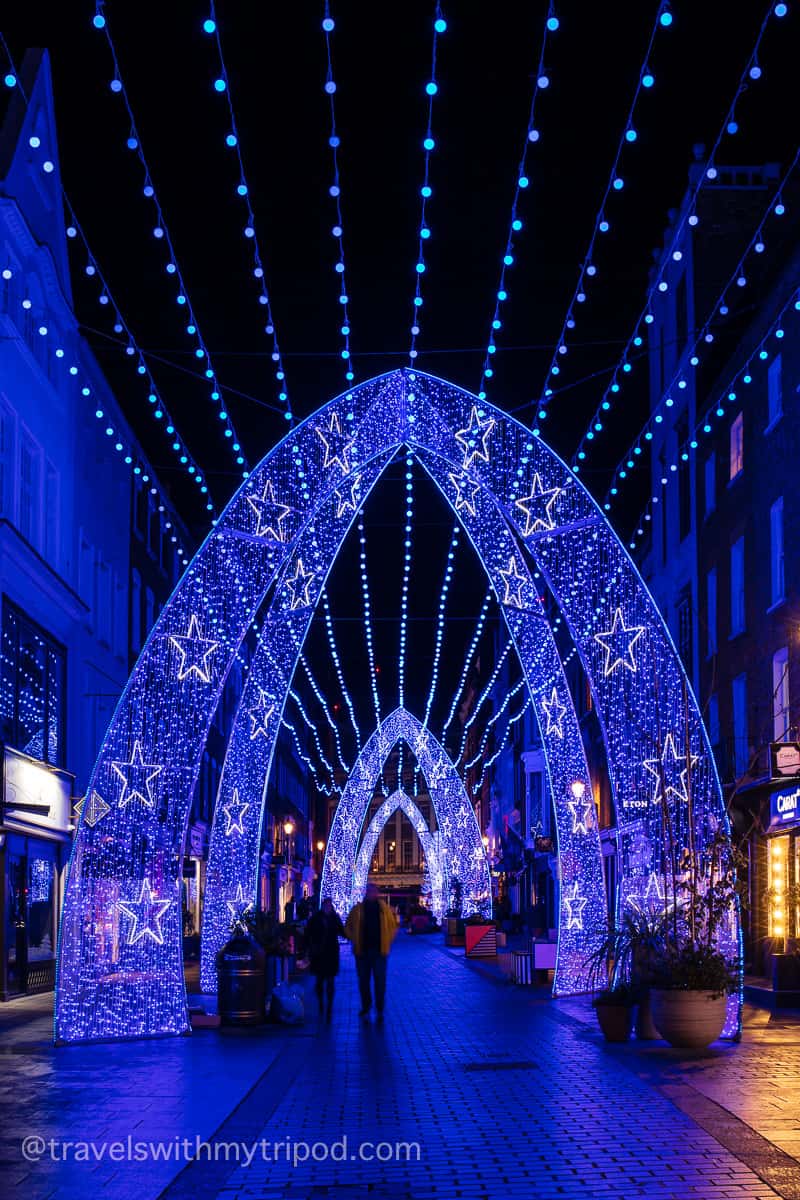 10. Visit Chinatown
London's Chinatown is a good option to head for on Christmas Day, especially if you're not keen on sticking to tradition and want something a little different. How about sweet and sour pork instead of roast turkey? Unlike the rest of London, a lot of places will remain open in Chinatown.
11. Indulge in a festive Afternoon Tea
Do you want to stuff your face with food, but want to avoid turkey and Brussels sprouts? How about a Christmas Afternoon Tea? A number of hotels are offering this on Christmas Day. I can personally recommend the Landmark Hotel, who are offering a festive inspired Afternoon Tea in their Winter Garden, but other tasty and filling options include The Savoy and The Ritz.
How to travel in London on Christmas Day
Christmas Day is the one day of the year when public transport doesn't run (well, ignoring when there is industrial action). So instead of taking the tube or bus, you'll need to find alternative ways to travel. Walking is a good option, especially as there won't be any crowds. Or alternatively, take a bike or treat yourself to a taxi as some cab drivers will be working, although bear in mind that the rates will be higher.