The Alps. High mountain Alpine passes, tight hairpin bends and stunning scenery. Blue skies, green meadows and endless mountain ranges – the peaks dusted with snow.
Matt Monro's "On Days Like These" playing on the radio as you accelerate out of another tight hairpin bend, with the roar from your car's engine reverberating against the steep rocky sides of the mountains nearby. Is there any better place to be?
Over the years, I've done many driving trips around Europe, including a lot of Alpine passes. Instead of writing about a single trip, I've put together some highlights of all of them over the years, picking out the best passes, most stunning scenery and my favourite places to stay. I've listed the passes in alphabetical order, but at the bottom of the article I've put some suggested hotels if you're looking for inspiration for somewhere to stay along with a map showing where all the passes are.
I've also taken a number of photos during my various road trips, and have tried to capture the passes at their best.
Reims
Most of my Alpine road trips start with an overnight stop in Reims. It has become a tradition for my driving trips, and makes a convenient starting place after an evening crossing the Channel from Folkstone to Calais. It's also where you can find the old pit lane used as part of the old Reims-Gueux motor racing circuit which was first used in 1926, and was active until 1972.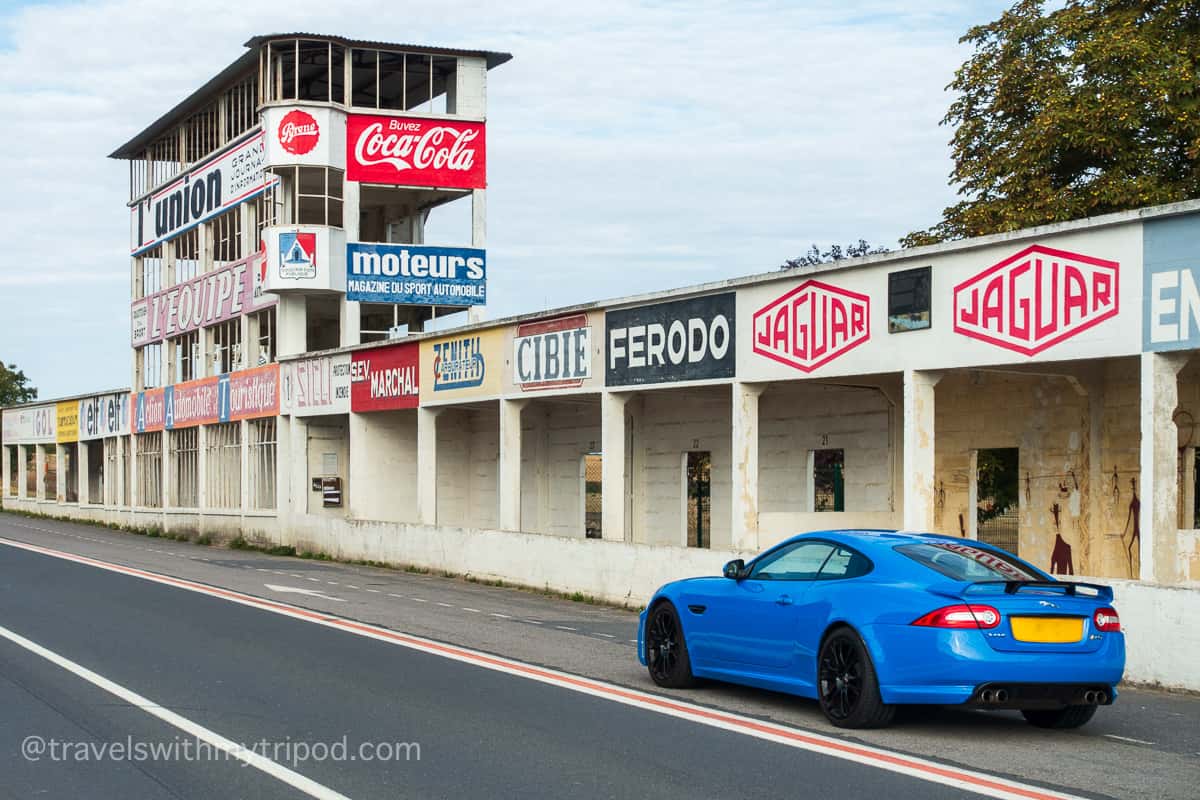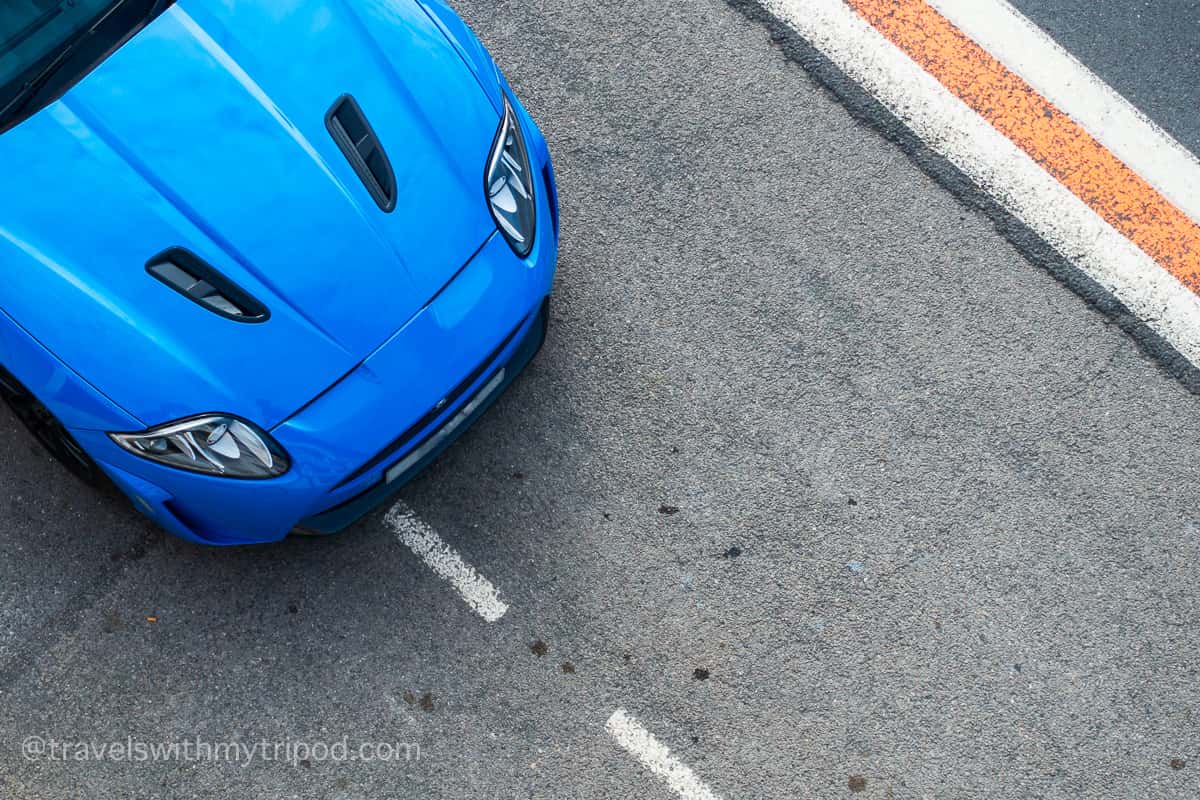 Although I've been here a number of times, there is always something new to discover and I often spend some time wandering around the pit lane. There are years of memories here to soak up, imagining the racers of years gone by pushing their machines to the limit just feet from where you're standing. Close your eyes for a moment, and you can begin to imagine the sounds, the smells and thundering vibrations of the cars racing by.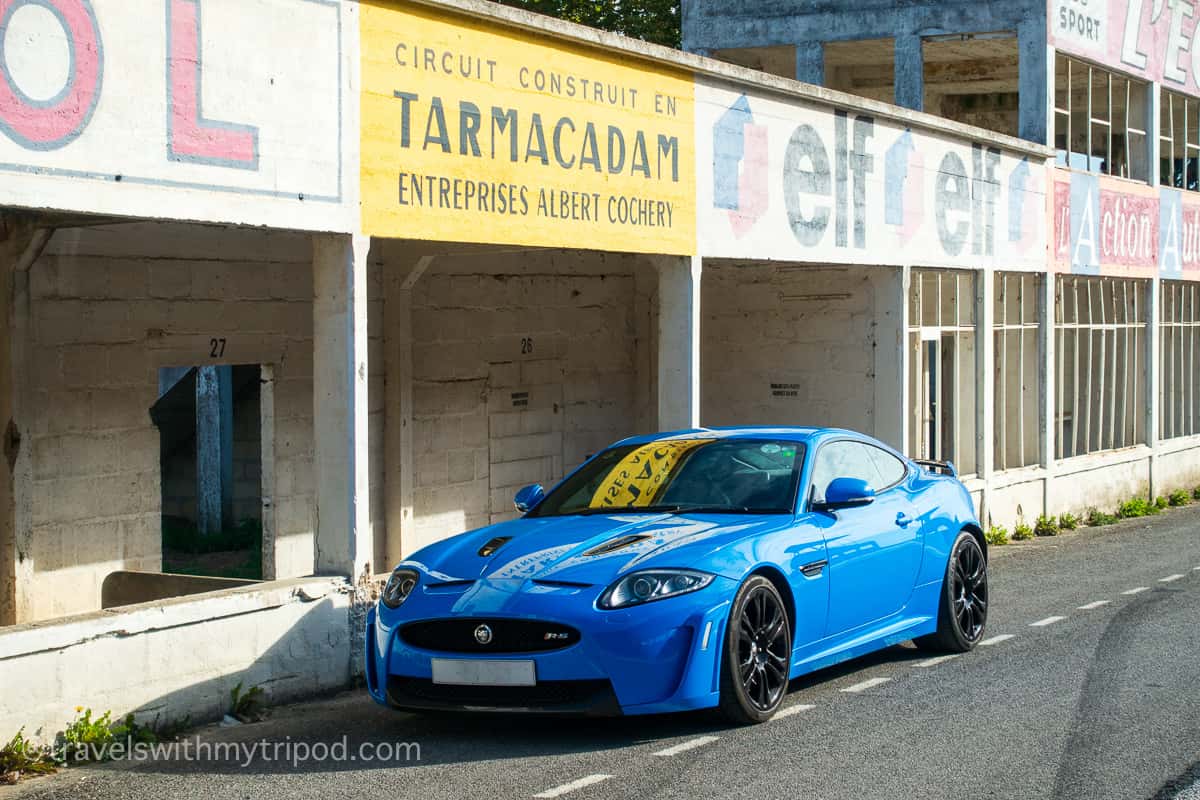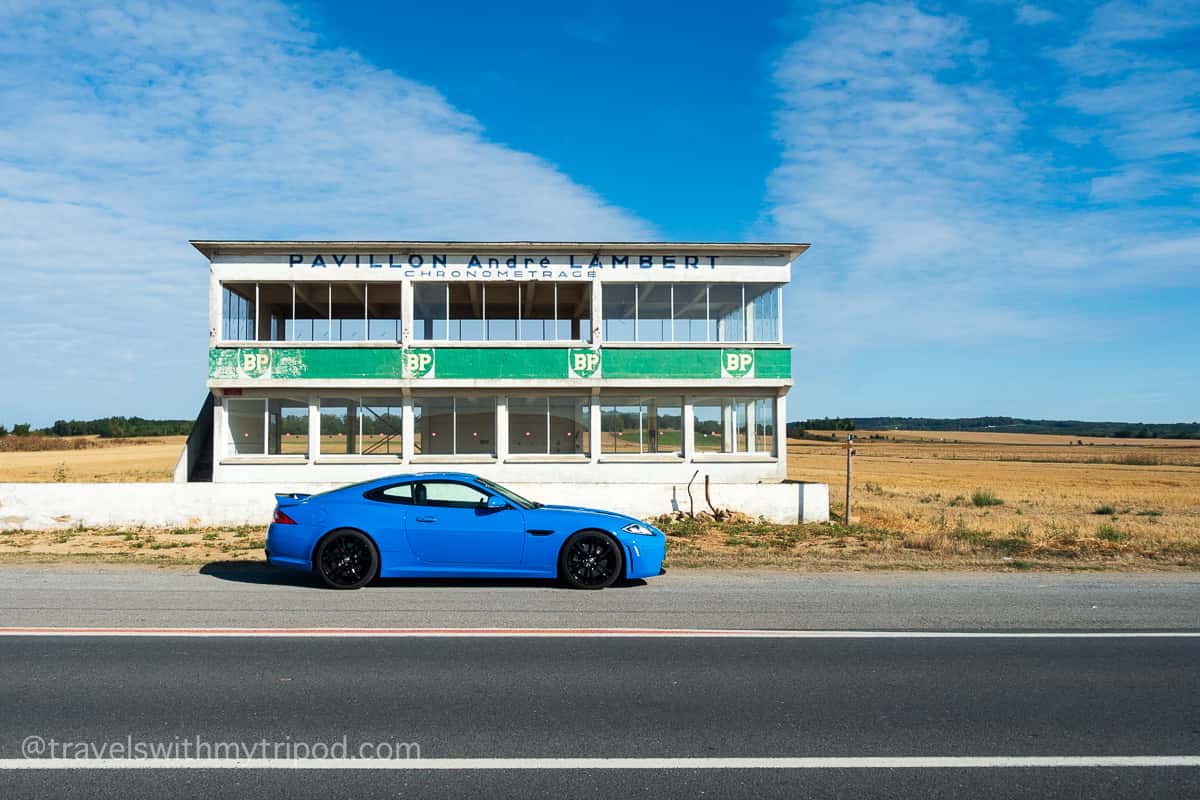 Many of my trips then take me across the D931 towards Verdun, which is part of the La voie de la Liberté (Liberty Road). This marks the route the Allied forces took from D-Day in June 1944, and is marked with large bollards every kilometre.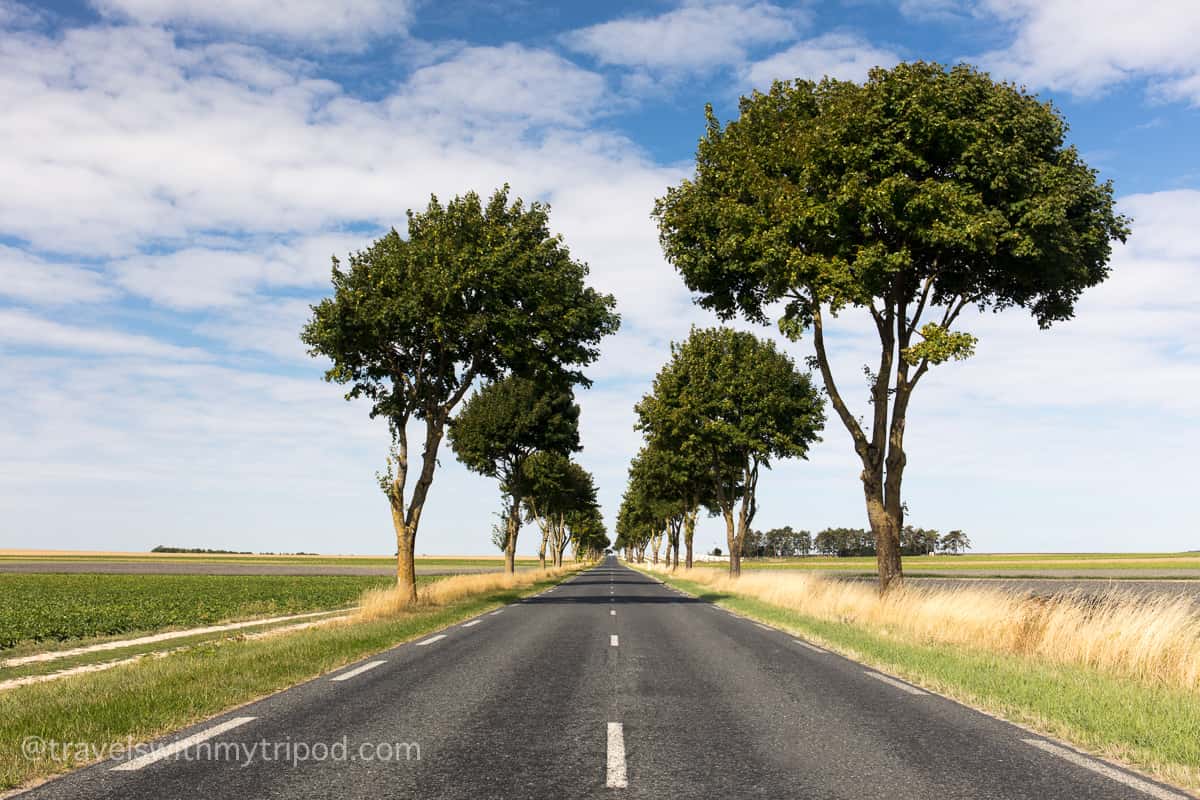 I've used this route a few times now, and enjoy it for a number of reasons. Firstly it makes a nice change to get onto some enjoyable (and toll-free) French back roads, rather than the motorways. And secondly I think it's important to reflect on the sacrifices made by so many people during the two World Wars in this area. There are quite a few cemeteries along this route commemorating soldiers from various nationalities, and I usually stop and reflect.
At this point there are several options for where to go – towards Strasbourg and the delights of the Black Forest, or towards Switzerland via Basel. From here the world (or at least the Alps) is your oyster.
The Black Forest is a good option for a stopover point at the end of day one, and you can treat yourself to a delicious Black Forest Gateau.
Alpine Passes
Albula Pass
This is one of my favourite Alpine passes, and you join it either from Albula to the north, or La Punt Chamues-ch to the south. It's relatively quiet and you can enjoy some fantastic roads surrounded by stunning scenery.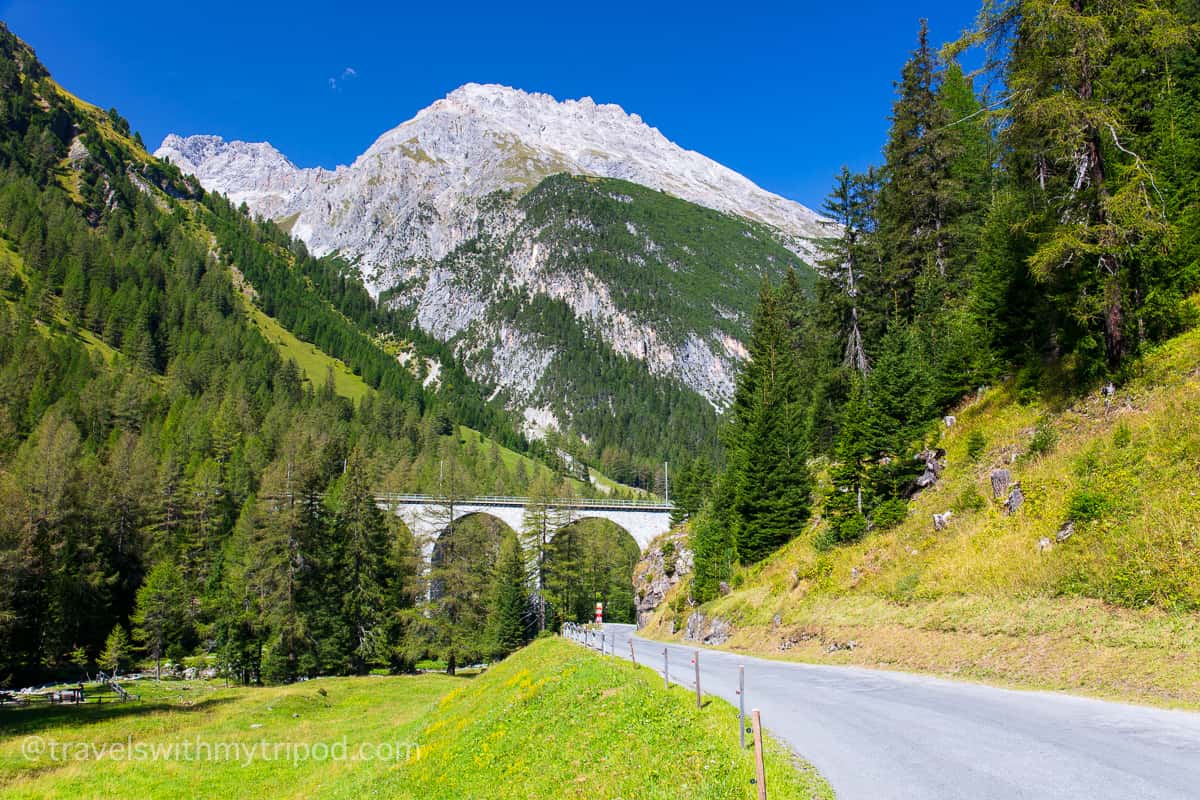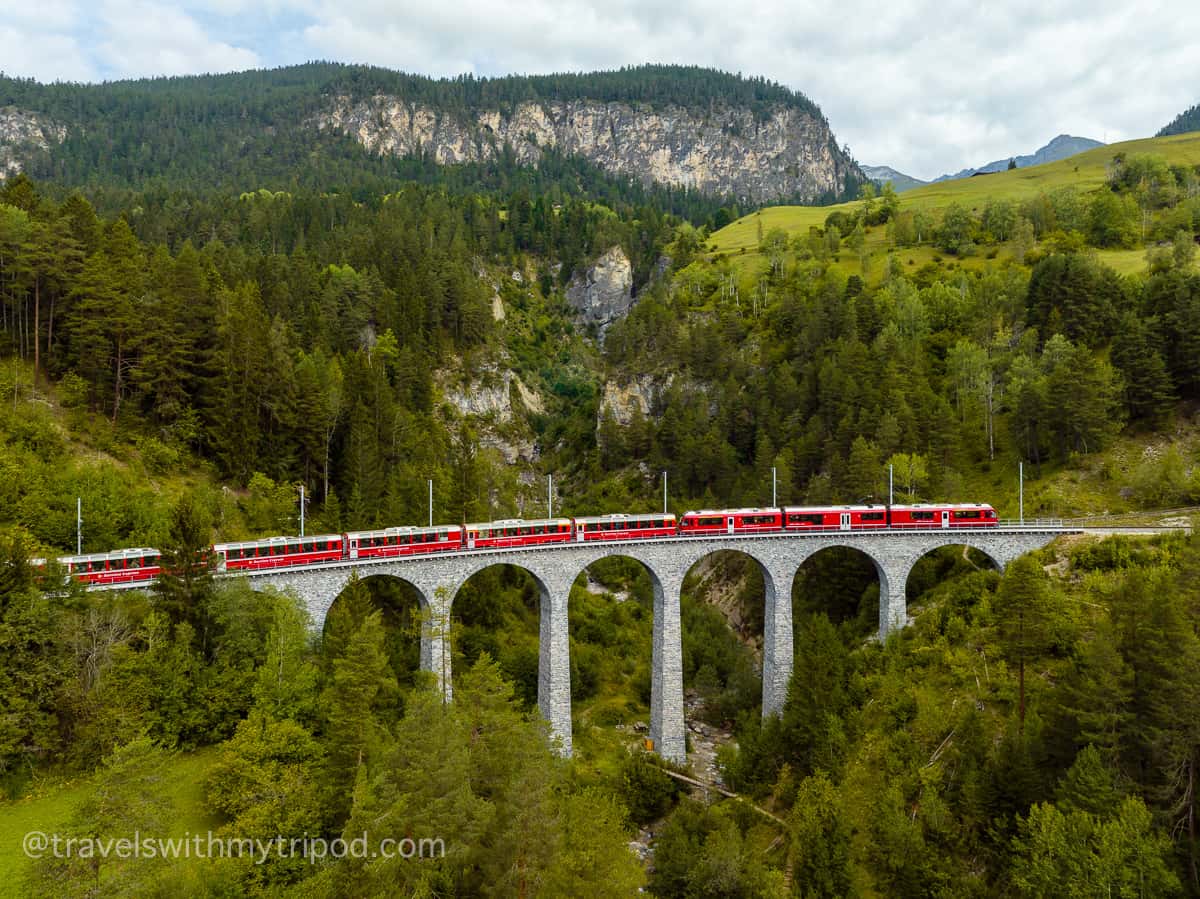 Furka Pass
The Furka Pass is another famous road, and was featured in the James Bond film Goldfinger. There are some narrow sections with quite an exposed drop, but it's good fun to drive and has some fantastic views from the top. There's also an abandoned hotel on one of the hairpin bends which makes a great location to photograph.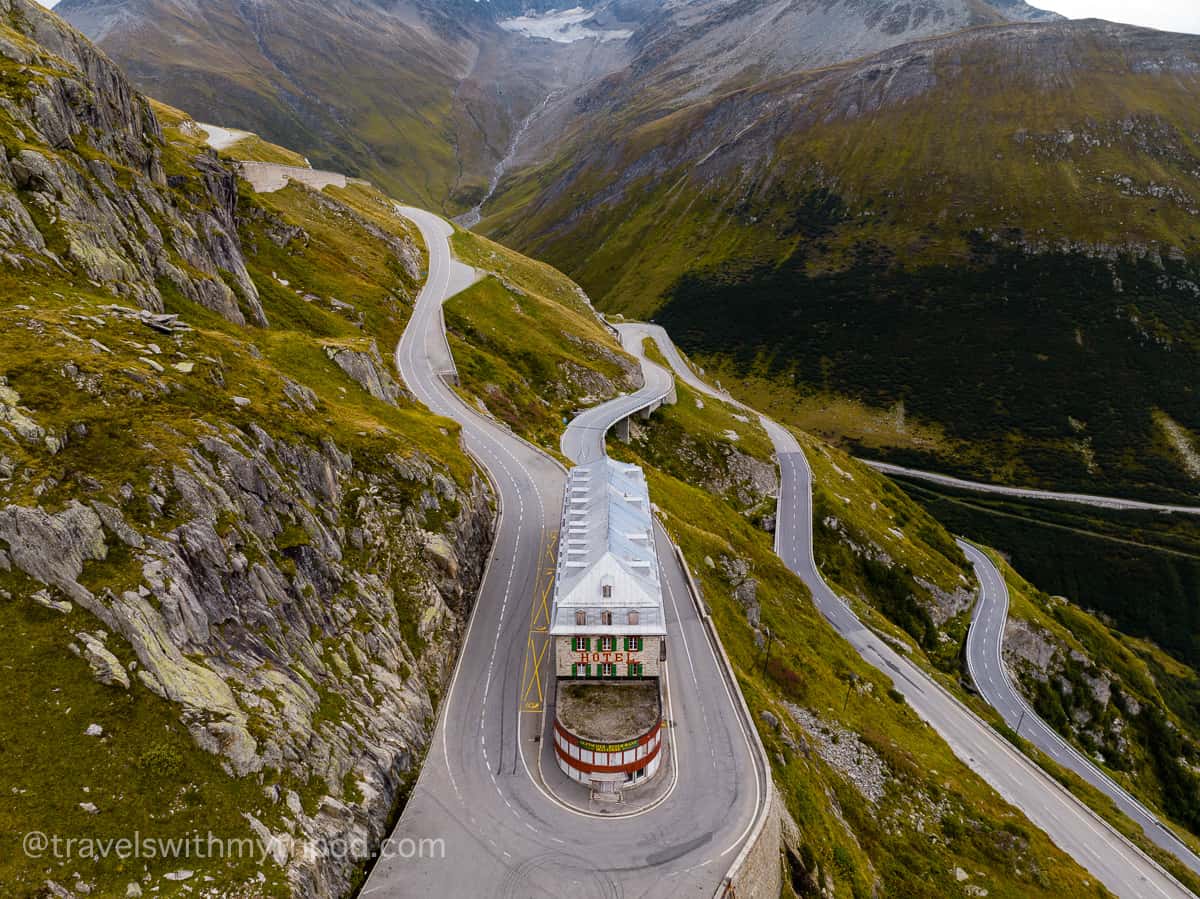 The Furka is one of a few passes in a loop, so you can easily combine it with several others such as the Grimsel and Susten passes.
Gavia Pass
Another pass that isn't so well-known is south of Stelvio, called the Gavia Pass. It's usually a lot quieter than the more well-known passes, and there is some stunning scenery up there.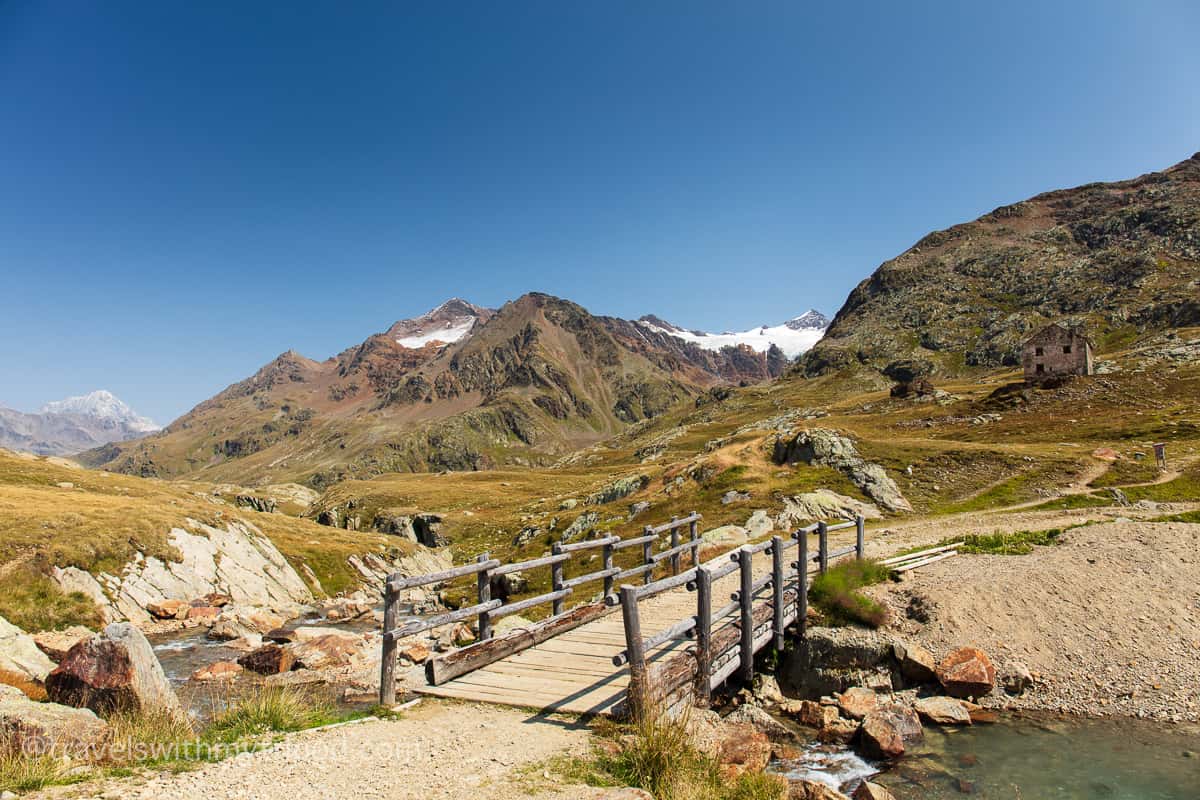 Grimsel Pass
This isn't the longest pass around, but is an enjoyable series of hairpins heading up or down the mountain depending on your direction. It's also very close to the Furka pass so you can easily do both at the same time. Bizarrely there is a small marmot zoo at the top where you can look at marmots in their little wooden houses.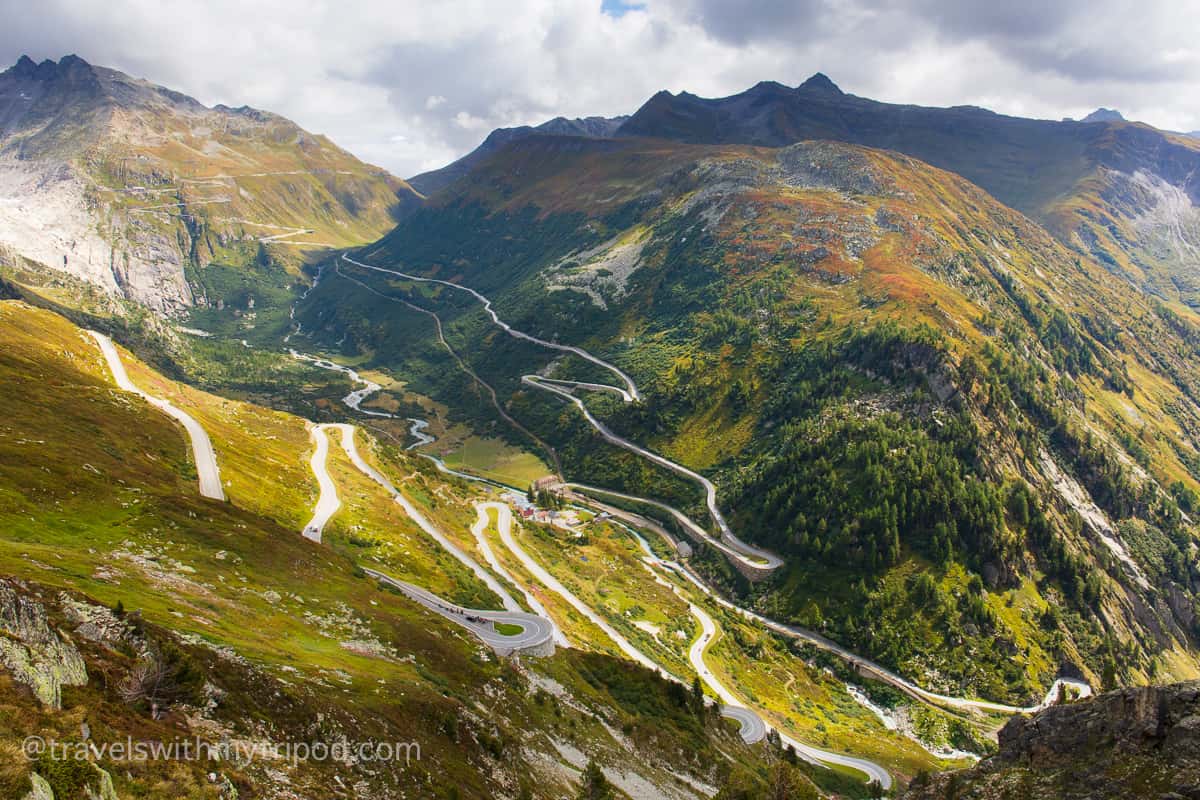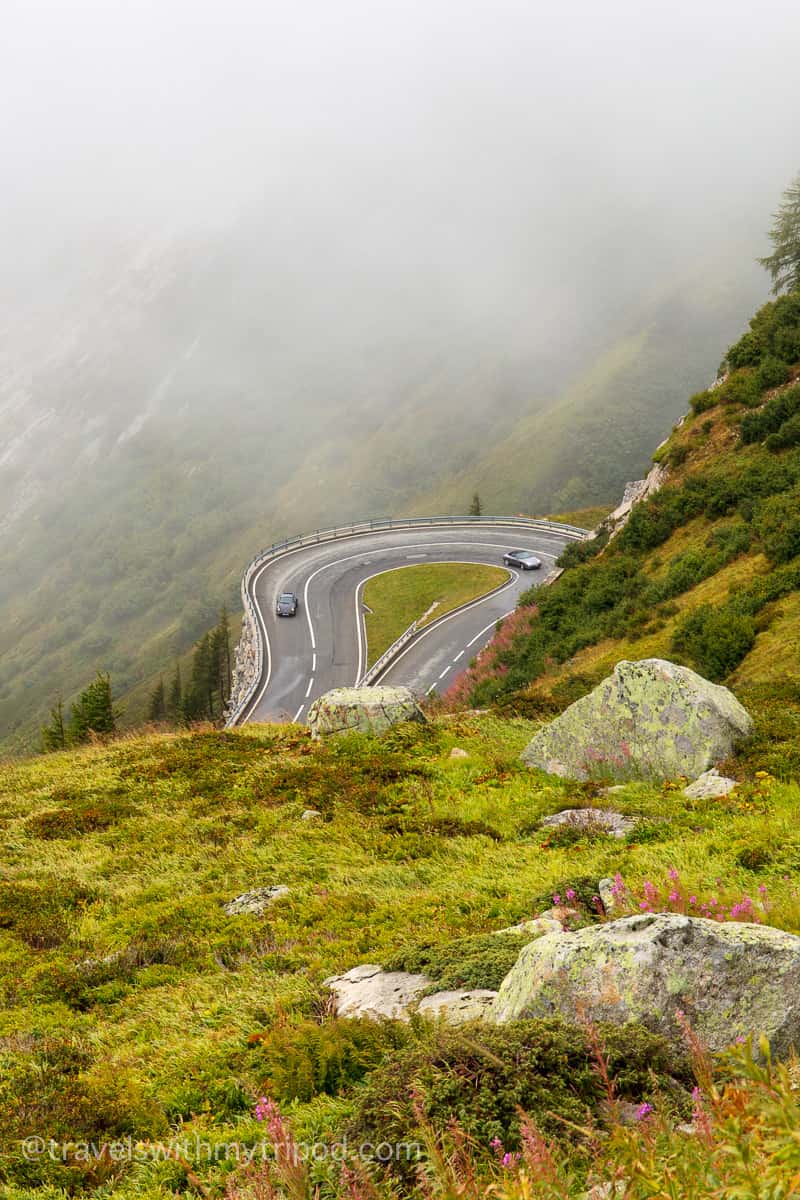 Nivolet Pass (or Colle del Nivolet)
This particular pass isn't well-known as most of the others, and it is rather out the way as you can see on the map at the bottom of this page. To access it, you go through a small town called Ceresole Reale.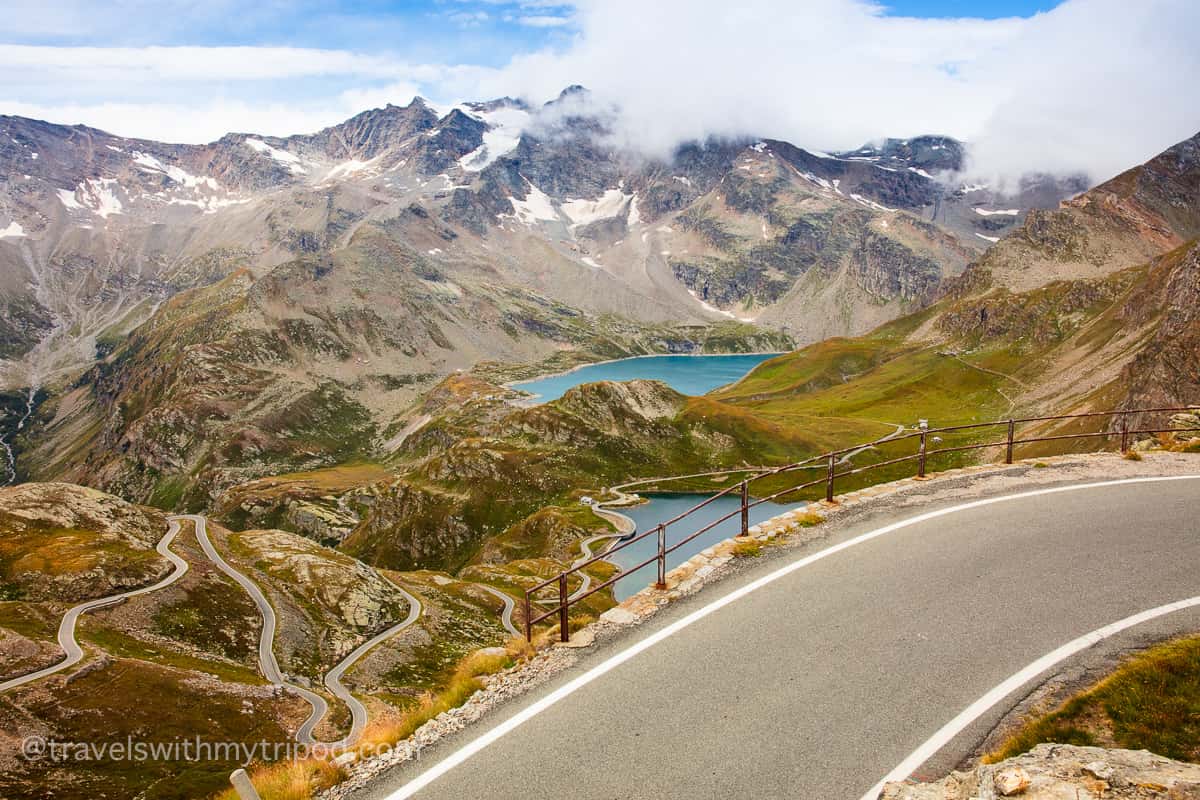 It's also a dead-end, so you have to really want to drive it to get there. Despite this, it's actually rather famous as it's where the final scene was filmed in the Italian Job. This is the one with the bus hanging off the side of the hairpin bend.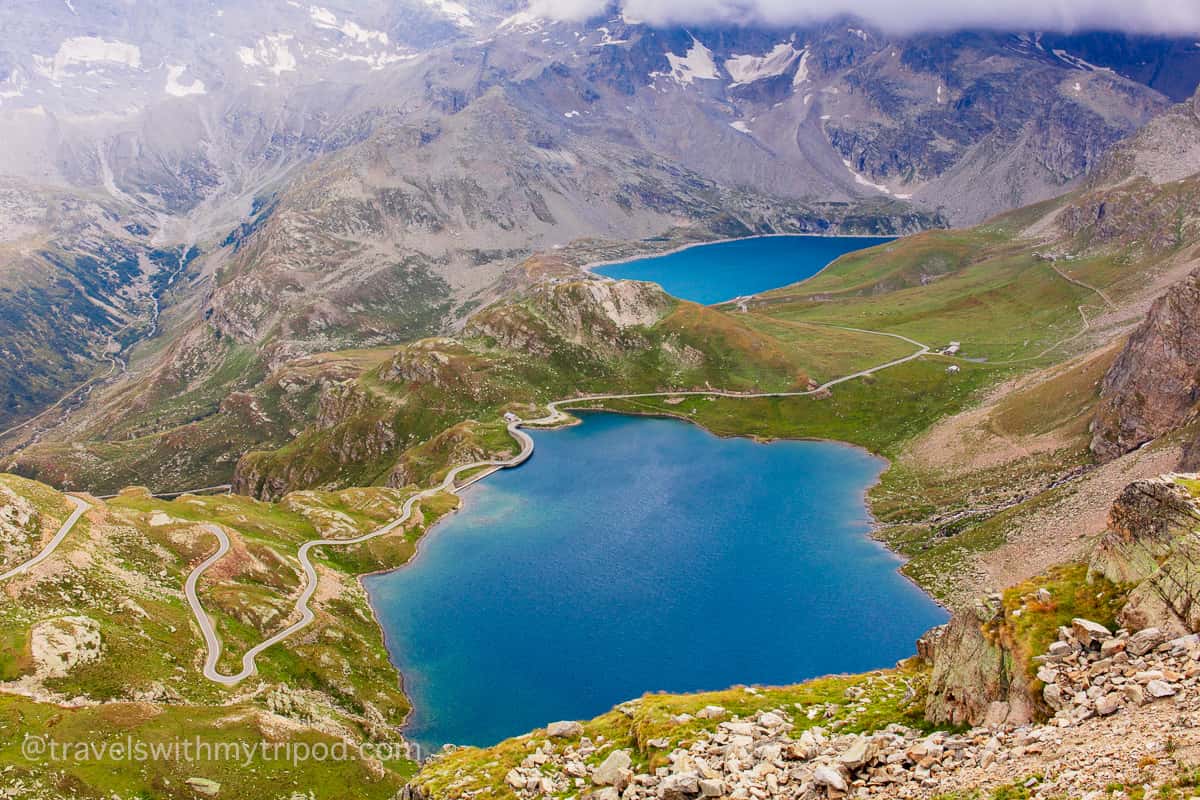 It's also the 11th highest paved road in Europe, so involves a fair bit of driving up. However due to the remote location, there are very few other cars or cyclists on the road.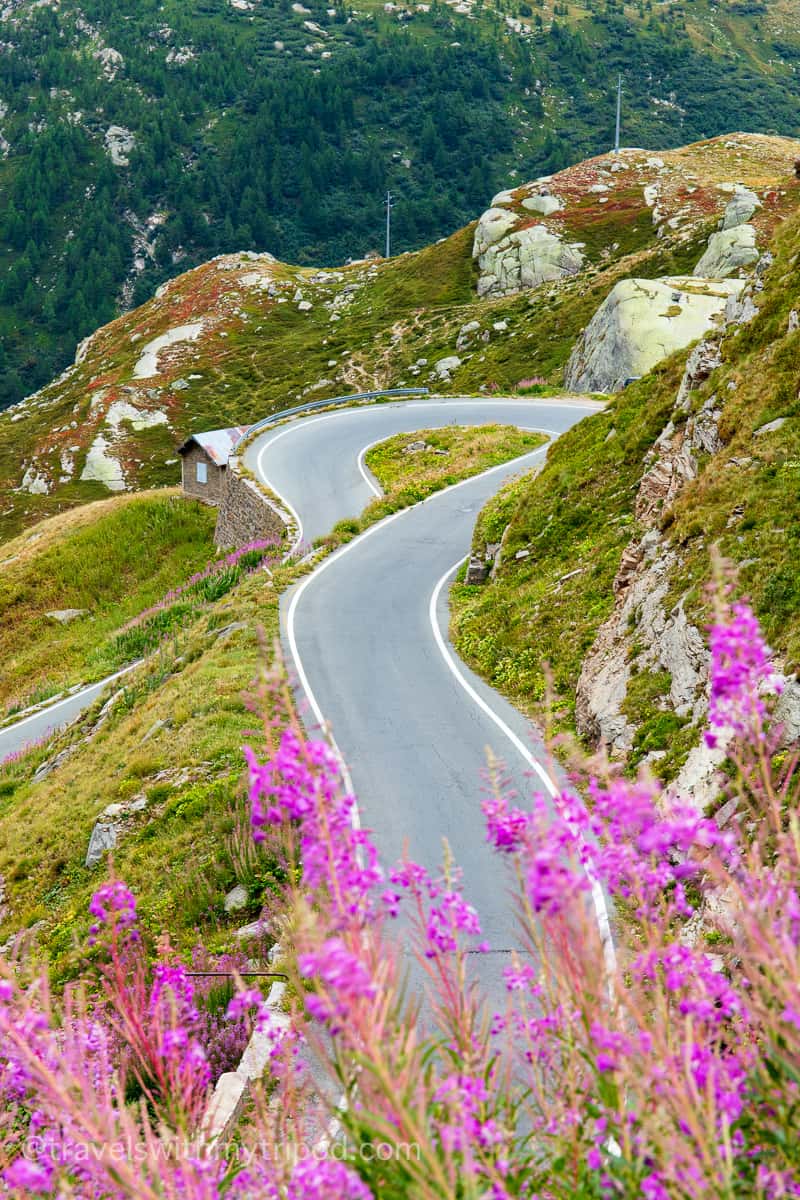 The long and twisty drive along narrow roads is well worth doing though, as the views from the top are stunning. As Michael Caine might say, going up this pass is a great idea.

San Bernardino Pass
This is another favourite of mine. It's another relatively quiet pass, and as you head up the initial hairpin section and the road opens out, you're greeted by some more stunning views.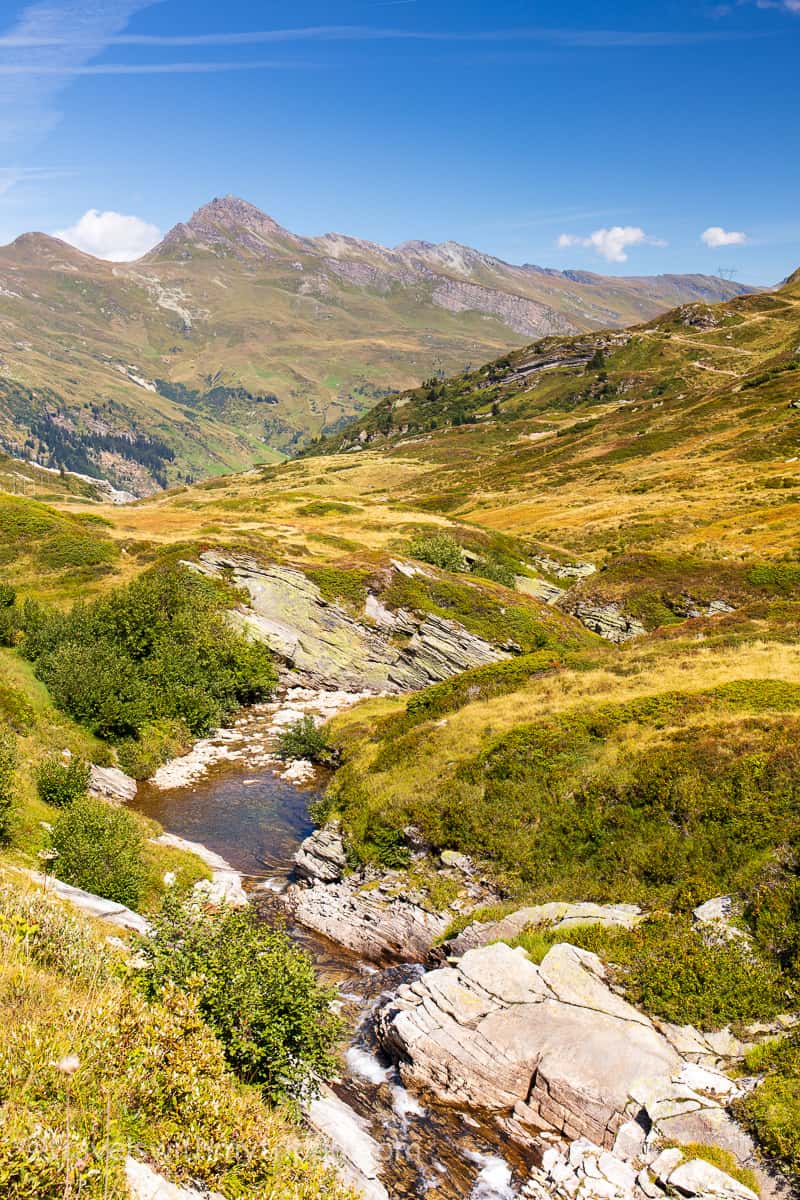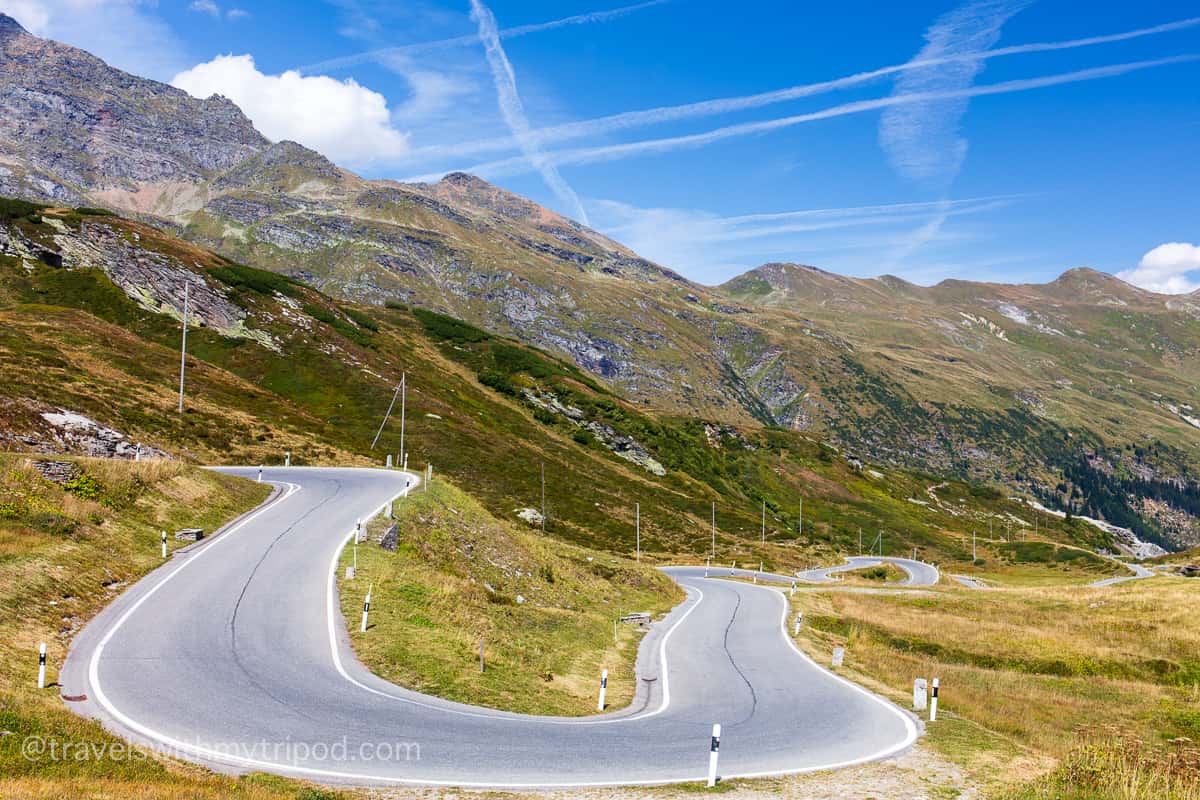 Silvretta Pass
After stopping for the night, I generally head towards Austria, and a pass that isn't as well-known as some of the others.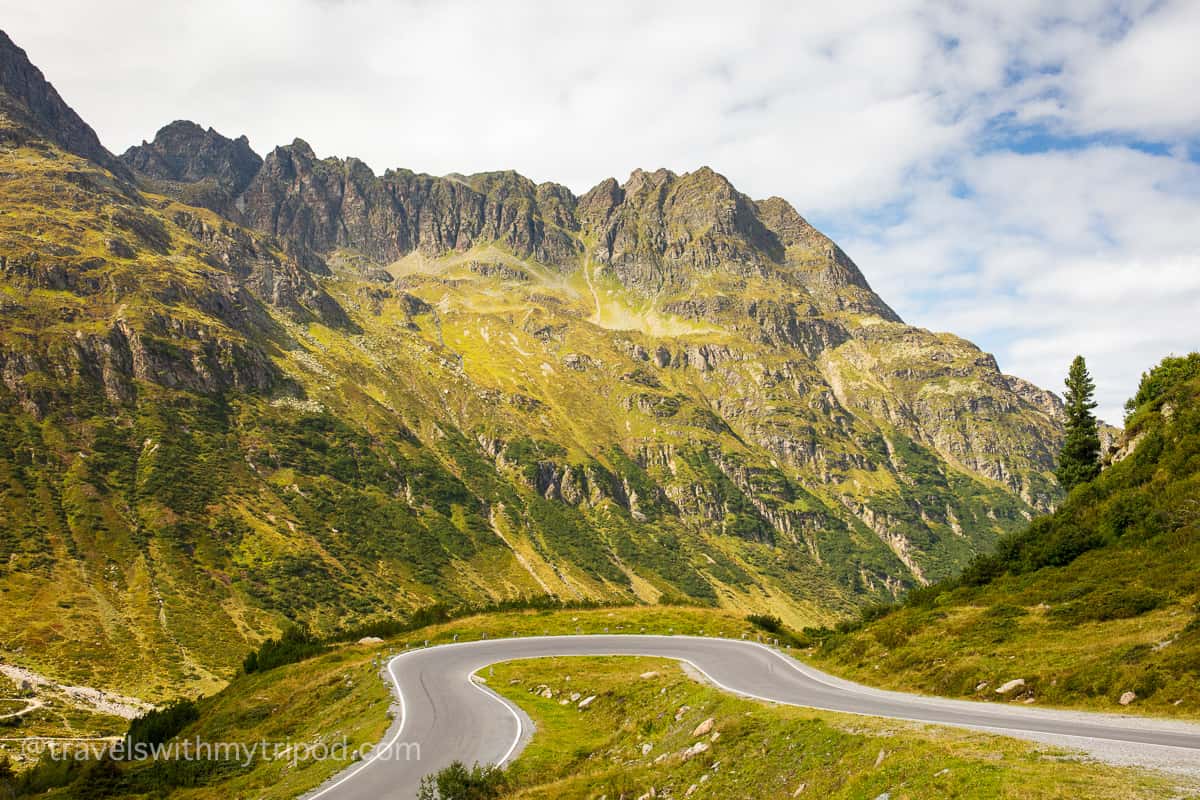 This is the Silvretta Pass. I like this one for a couple of reasons – firstly it's a bit out of the way, so is less busy than many of the more popular passes. And secondly it means I get to drive through Ischgl, where I have a lot of good memories from many ski trips over the years.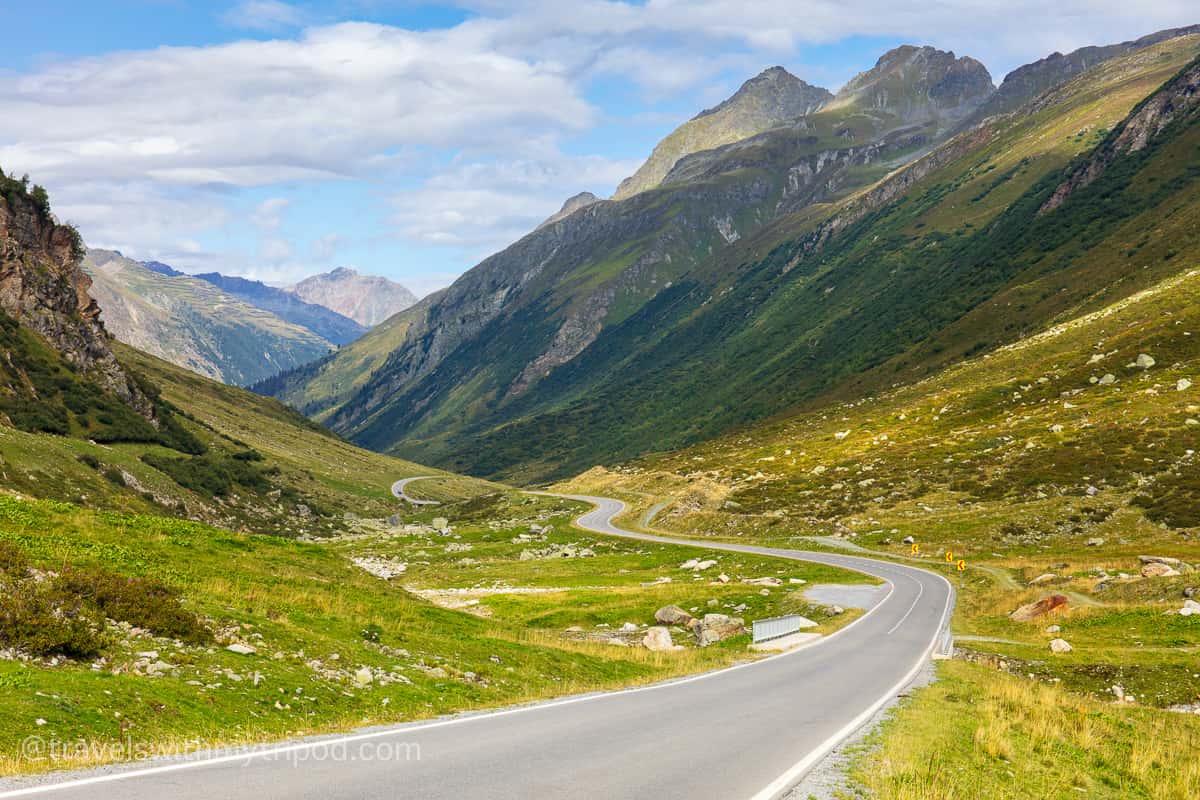 Oh – and it's also a really good pass to drive, with some amazing scenery! Just imagine seeing that view from your driver's seat – the road sweeping away between the distant peaks.
Stelvio Pass
The Stelvio Pass isn't my favourite pass but it's still worth doing if you haven't driven it before just to tick it off the bucket list. It's a popular pass, and can be pretty busy with cyclists, motorbikes, cars and even buses (yes, there's a bus route up there!). I've driven up and over this quite a few times now, and even stayed at the top for a couple of nights to take photos at sunset and sunrise. It's worth heading up there early or late to avoid the worst of the traffic.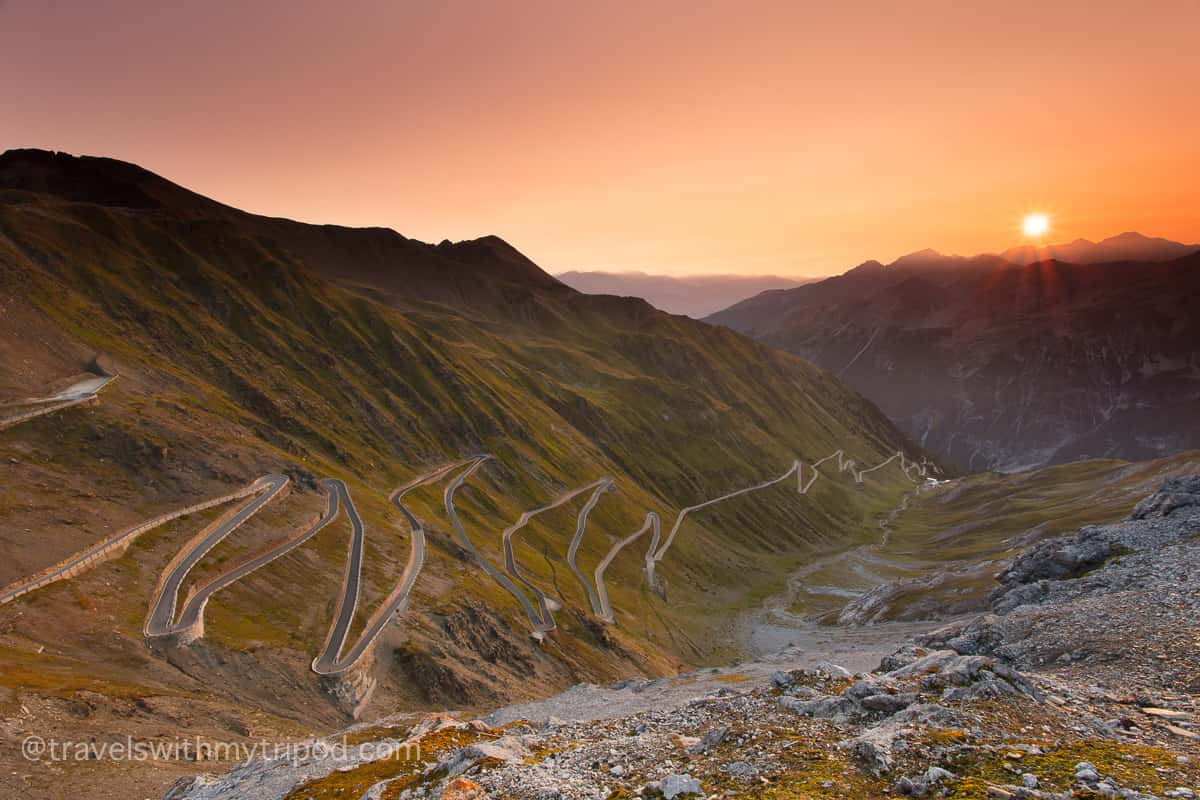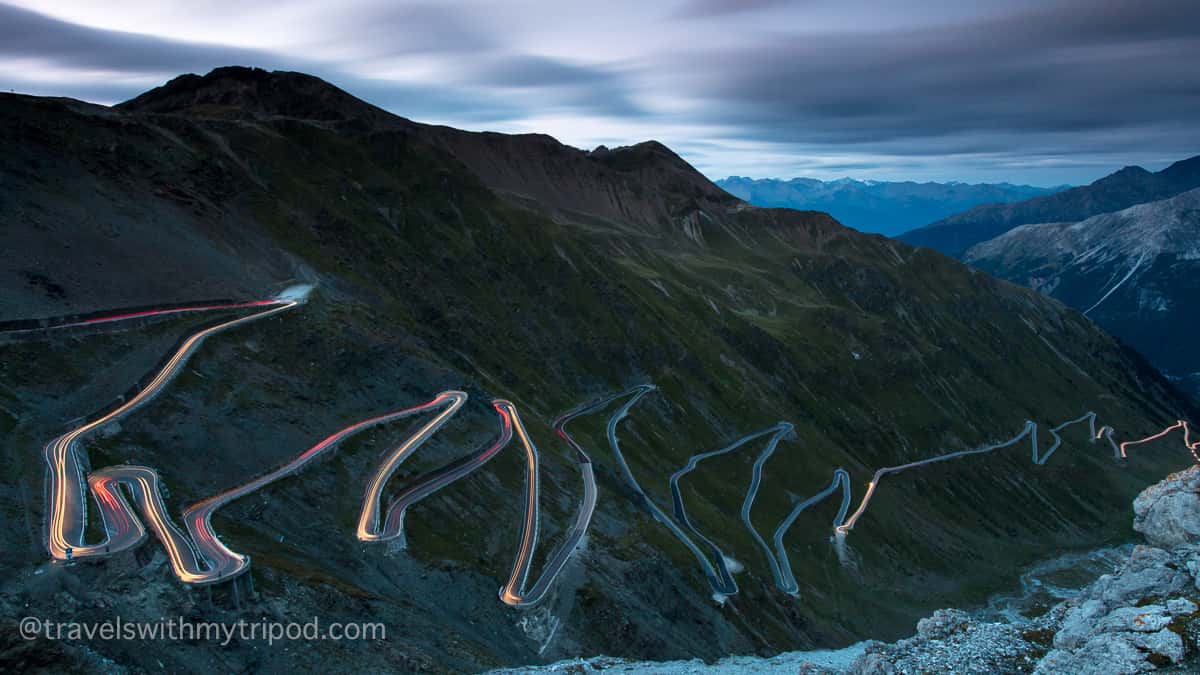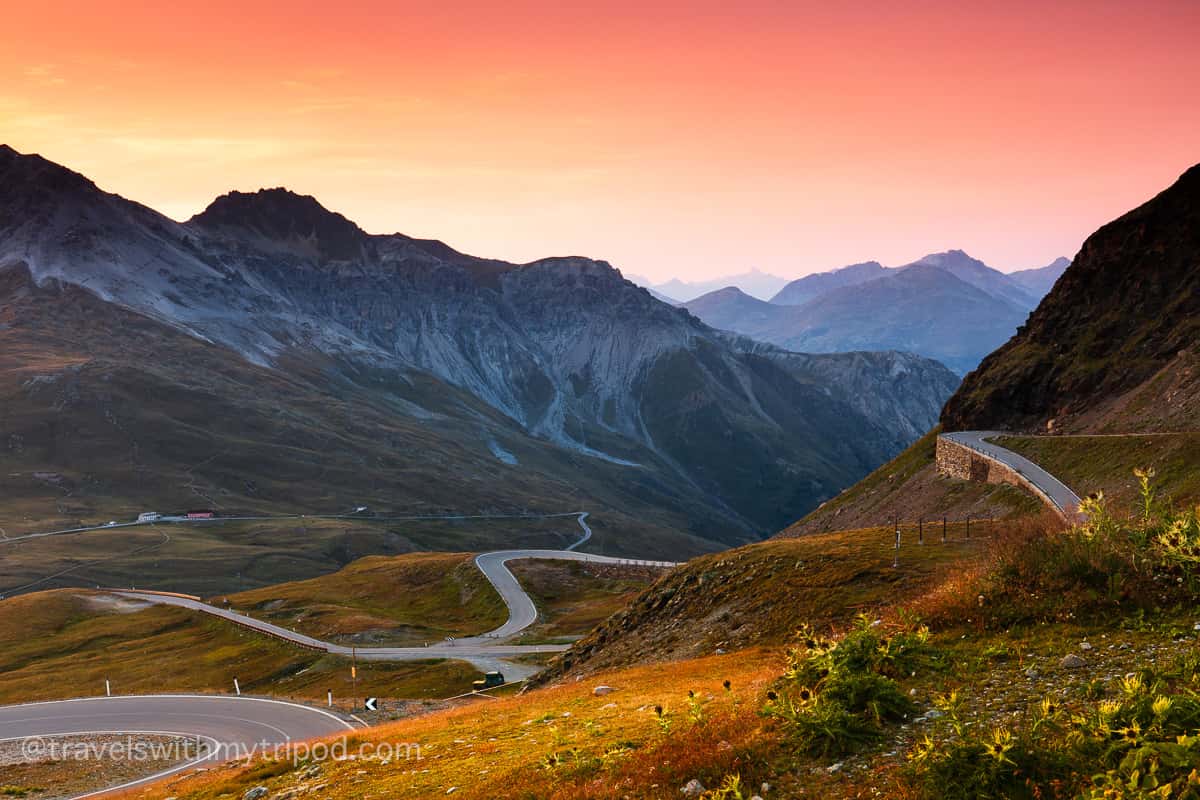 Timmelsjoch High Alpine Road
How many mountain passes are there that have a large motorcycle museum at the top? The answer I suspect is one, and this is it! It's a rather surprising location for such a museum (Europe's highest motorcycle museum in fact) but it is worth spending some time here. Even more amazing is that the museum was rebuilt after a major fire in 2021.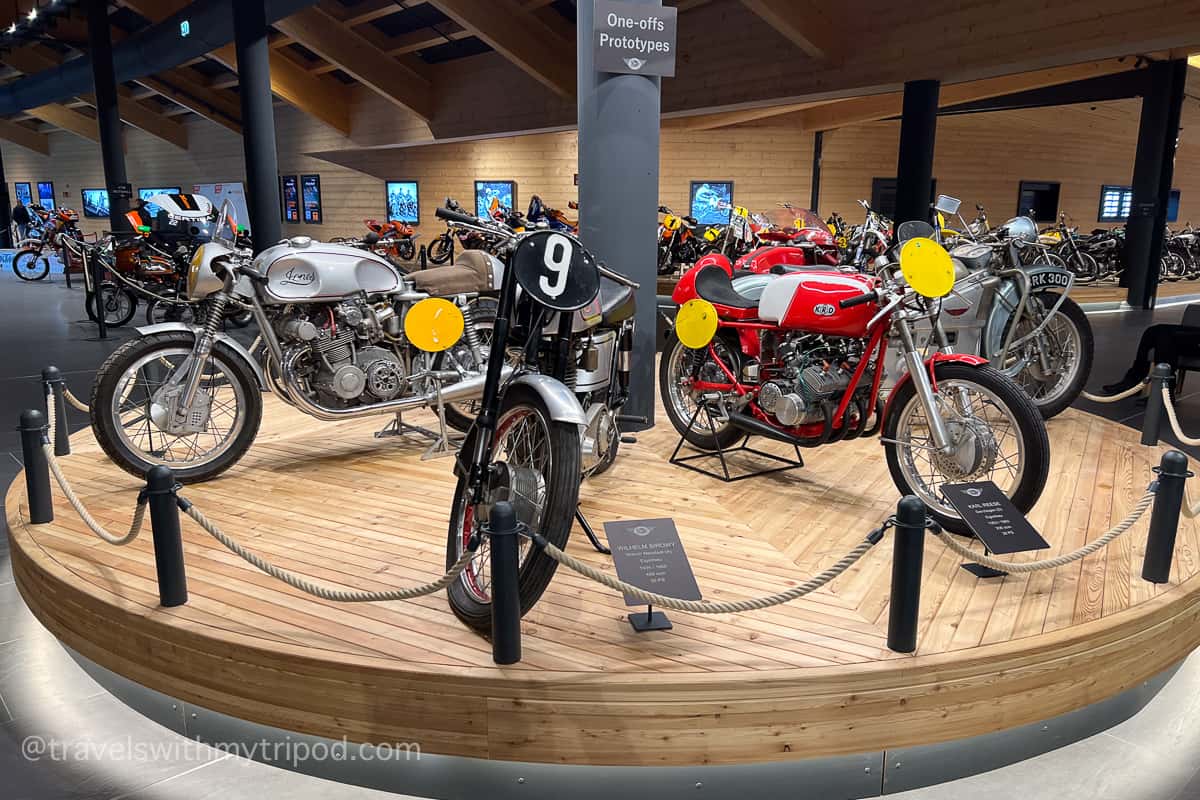 You can find out more about the museum here.
The pass itself is relatively quiet and an enjoyable drive – although like anywhere in the Alps the weather can be a bit damp.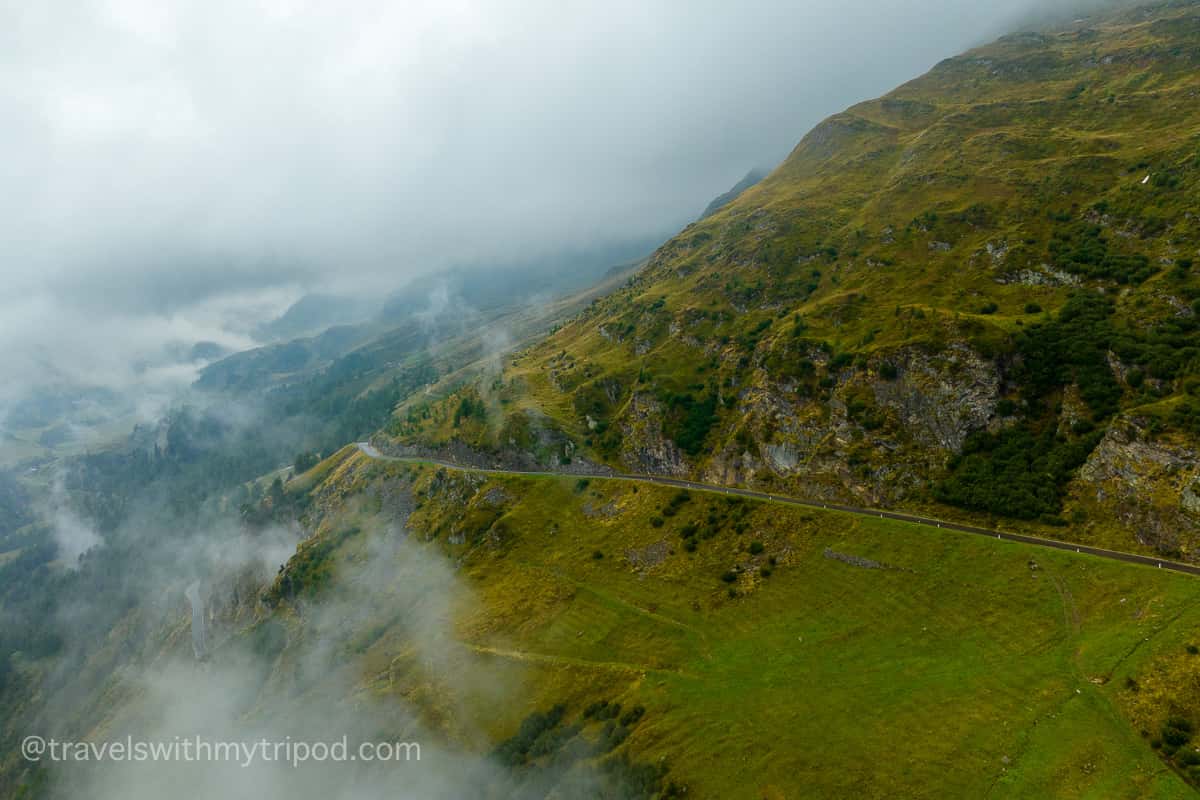 When are the passes open?
Most Alpine passes close during the winter due to snow. For the higher passes, this can be as early as October and they won't reopen until June. You can check the status of passes here.
Recommended places to stay
During my travels, I've stayed in quite a few hotels around the Alps. Here are some of my favourites – all places I have been back to more than once.
| Hotel | Notes |
| --- | --- |
| Bellevue, Davos Wiesen | A small hotel in a beautiful location. Very comfortable, and stunning views. Convenient for the Albula and Fluela passes. |
| Grandhotel Giessbach, Brienz | A stunning hotel perched overlooking Lake Brienz, it's in a great location to access a number of passes including Furka, Grimsel and Susten plus easy access to Interlaken via a paddle steamer. |
| Hotel Grimsel Hospiz | A luxurious hotel situated at the top of the Grimsel pass next to a dam, and very close to the Furka and Susten passes too. |
Map of Alpine Passes
How to use this map: Click on the icon in the top-left corner of the map to reveal a list of locations. If you click on one of the locations in the list, or one of the pins on the map, you can get more information or directions to it.

Click on the star just to the right of the title to save to your Google Maps account. You can then view the map on your phone or computer by opening Google Maps, clicking the "Saved" icon and then selecting Maps. You'll then see this map in your list.

To open a larger version of the map in a new tab, click on the icon to the top right.