In February 2018 I was lucky to travel to Myanmar (formerly known as Burma) for just under two weeks on a photography trip. As part of the tour, we spent a couple of nights in Bagan – an ancient city in the Mandalay region.
Bagan is famous for having over 2,200 ancient temples and pagodas, and the best way to view many of these amazing structures is from above, in a hot-air balloon. So of course I had to give this a go, and take my camera with me!
Early start
As the flights are scheduled to have you in the air just before sunrise, it meant a very early start. The ancient bus collected us from the hotel at a very unsociable hour, and we bounced our way to the take-off location in the dark. The ancient suspension and hard wooden seats passing on every bump on the road.
Here we were split into groups of 16 (the capacity of one balloon) and given our safety briefing. This included strict instructions to secure our hands with the straps inside the basket on landing, to prevent any accidents if the balloon were to drag the basket over. There were a lot of people there – at least 10 balloons, with 16 people in each.
As the dark sky began to get slightly lighter, the crew lit the burners, and we watched the balloons begin to inflate. All around, the air was punctuated with the sounds of burners firing in bursts.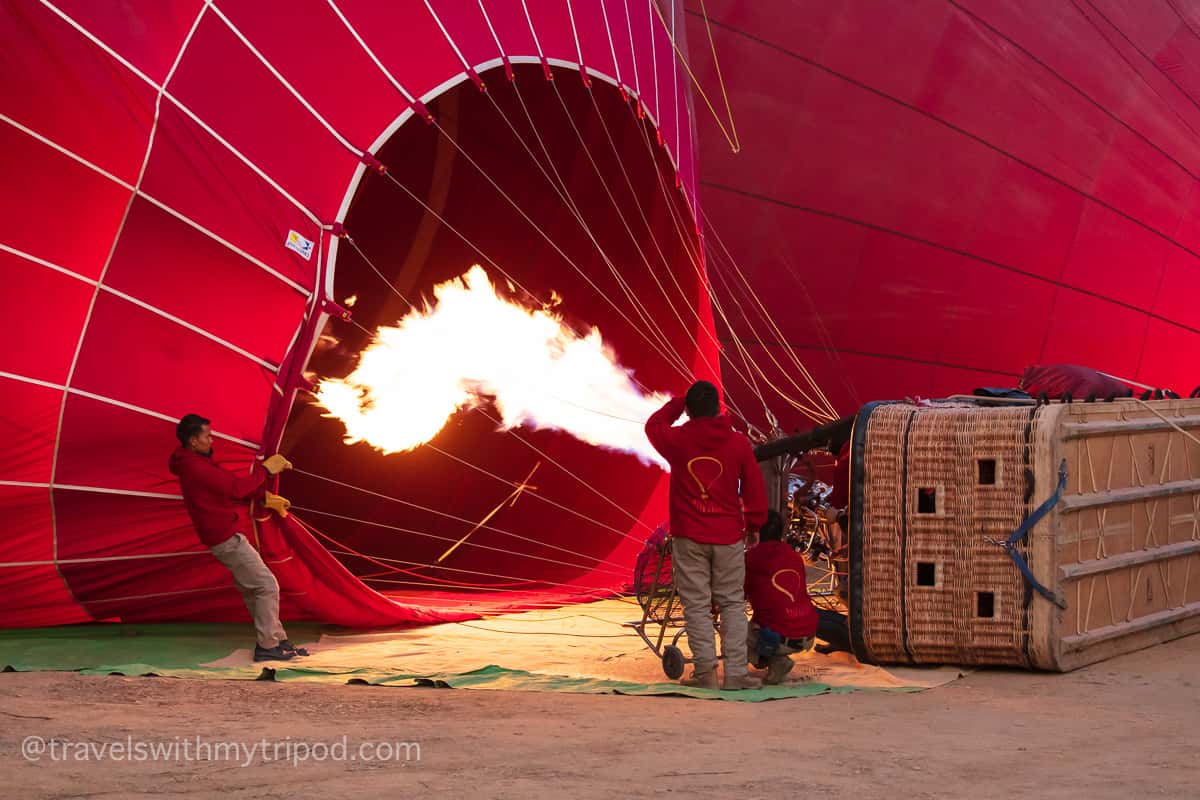 It was all rather exciting watching the balloons start to rise, and knowing take-off was not far away.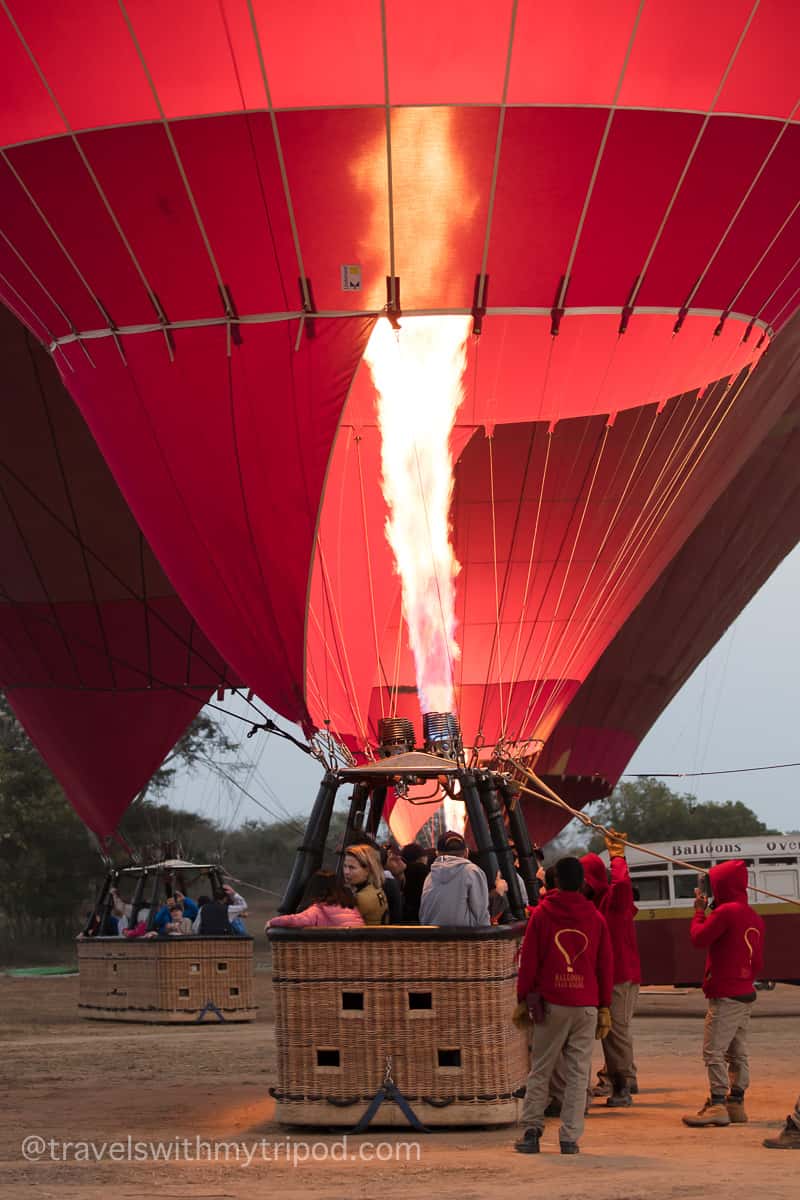 Take-off
A few balloons were inflated before ours, and they took off first. Other than the occasionally whoosh from the burners and camera shutters, it was very peaceful. The crew were very professional, and worked hard to ensure balloons would head off into the right direction without getting in each other's way.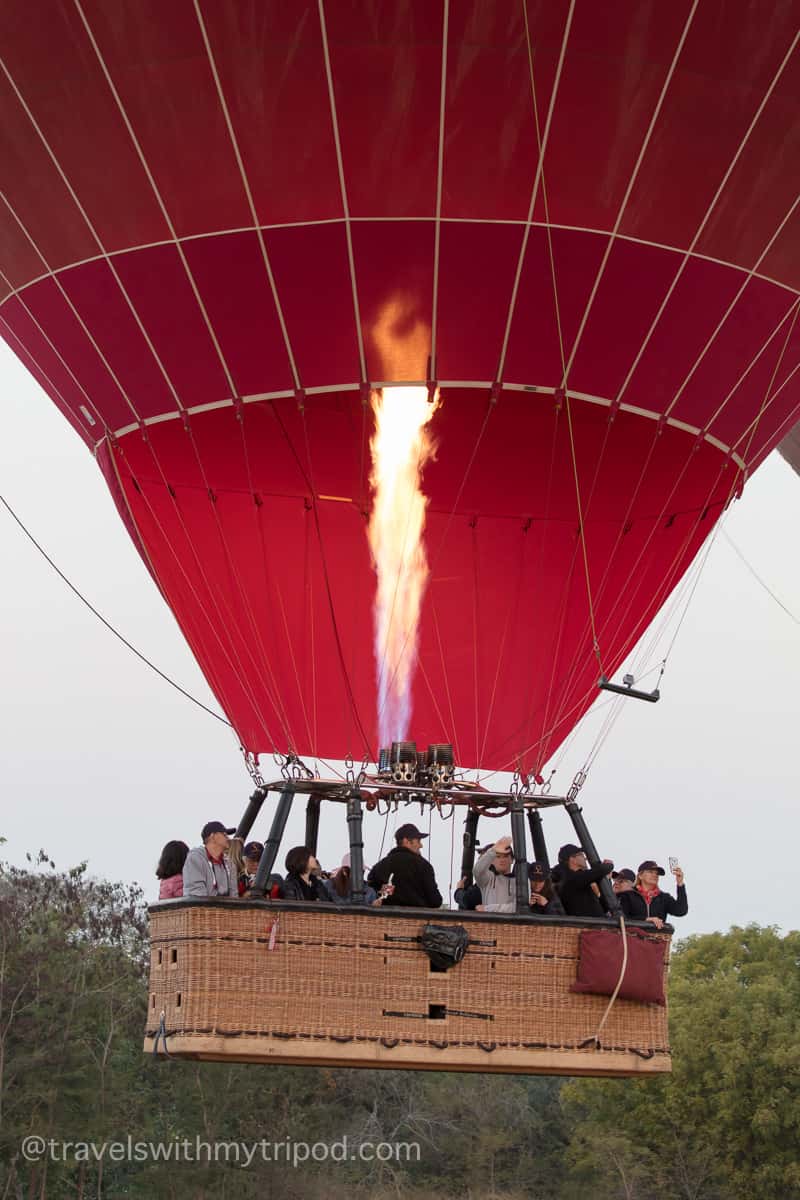 In the air
Once in the air, the ride was very smooth as we began to climb – the balloon slowly gaining altitude in the quiet morning sky.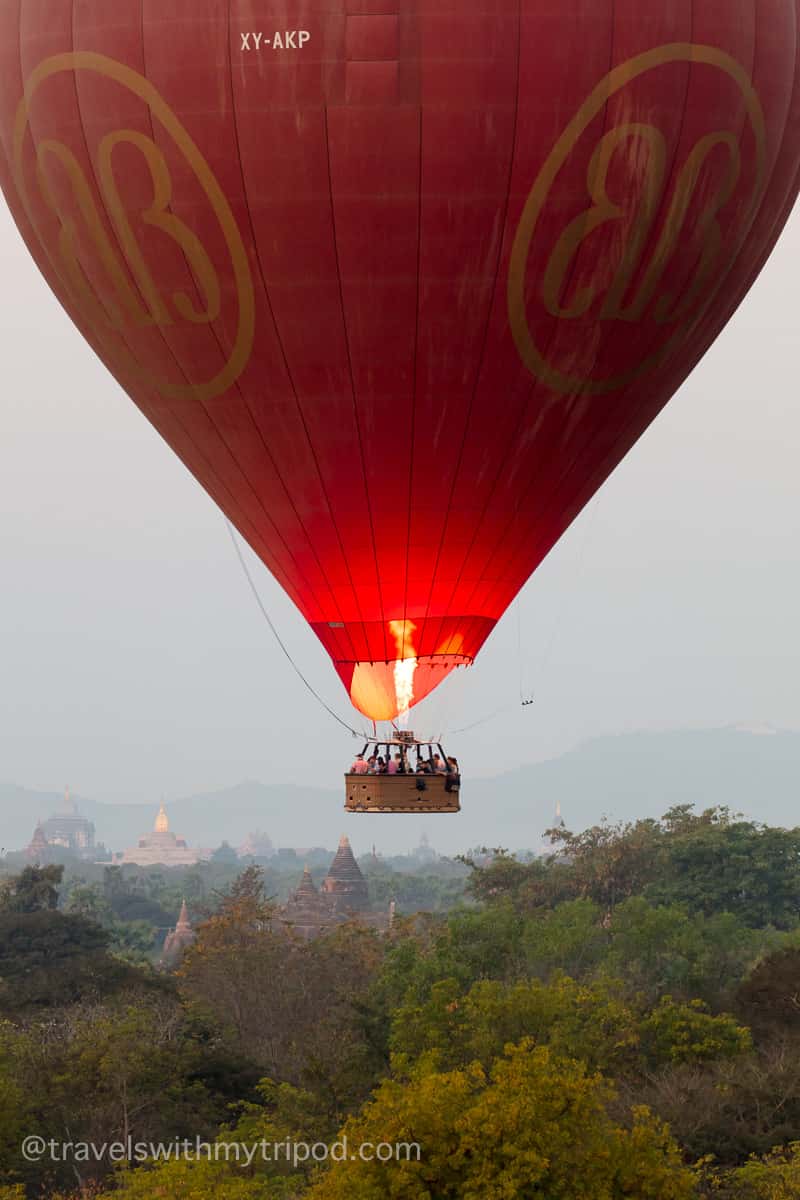 The heat from the burner was quite intense, and I was glad to be wearing a cap to protect my head! As we slowly gained altitude the balloons drifted along, passing over the vegatation and occasional temple.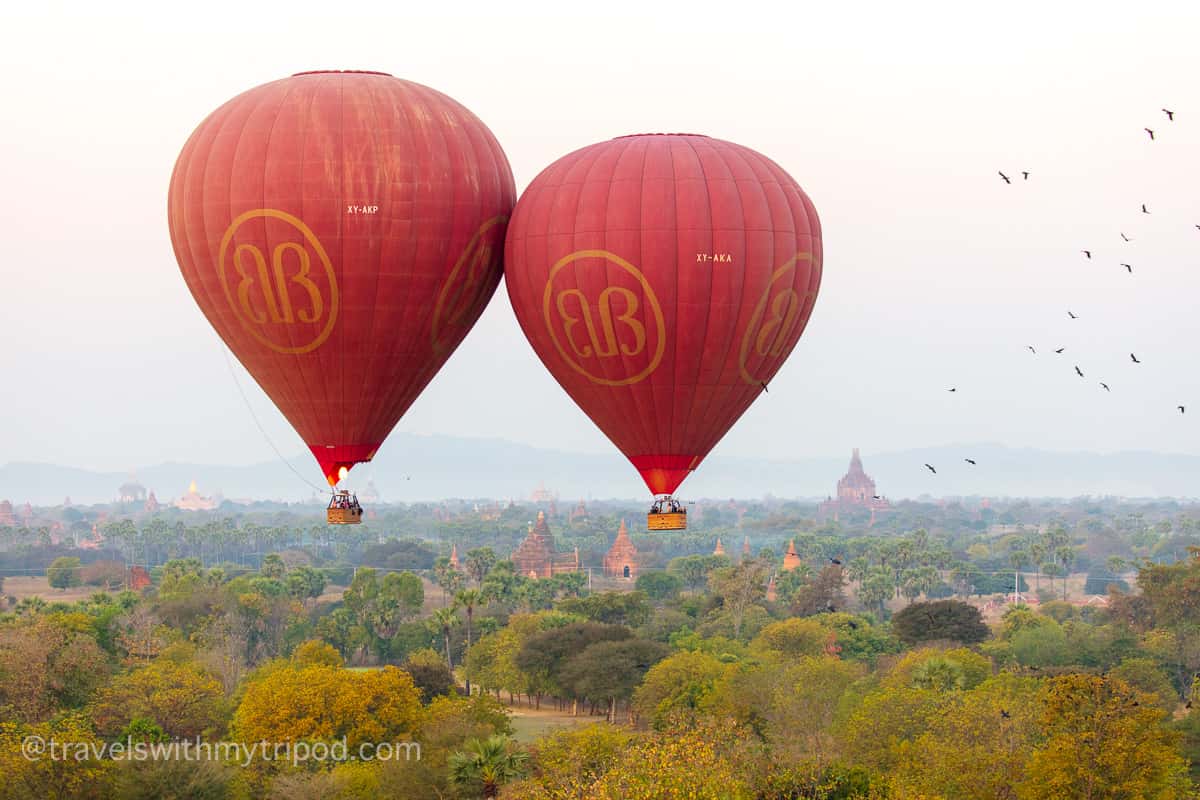 It was an incredible sight – temples dotted throughout the green countryside as far as the eye could see.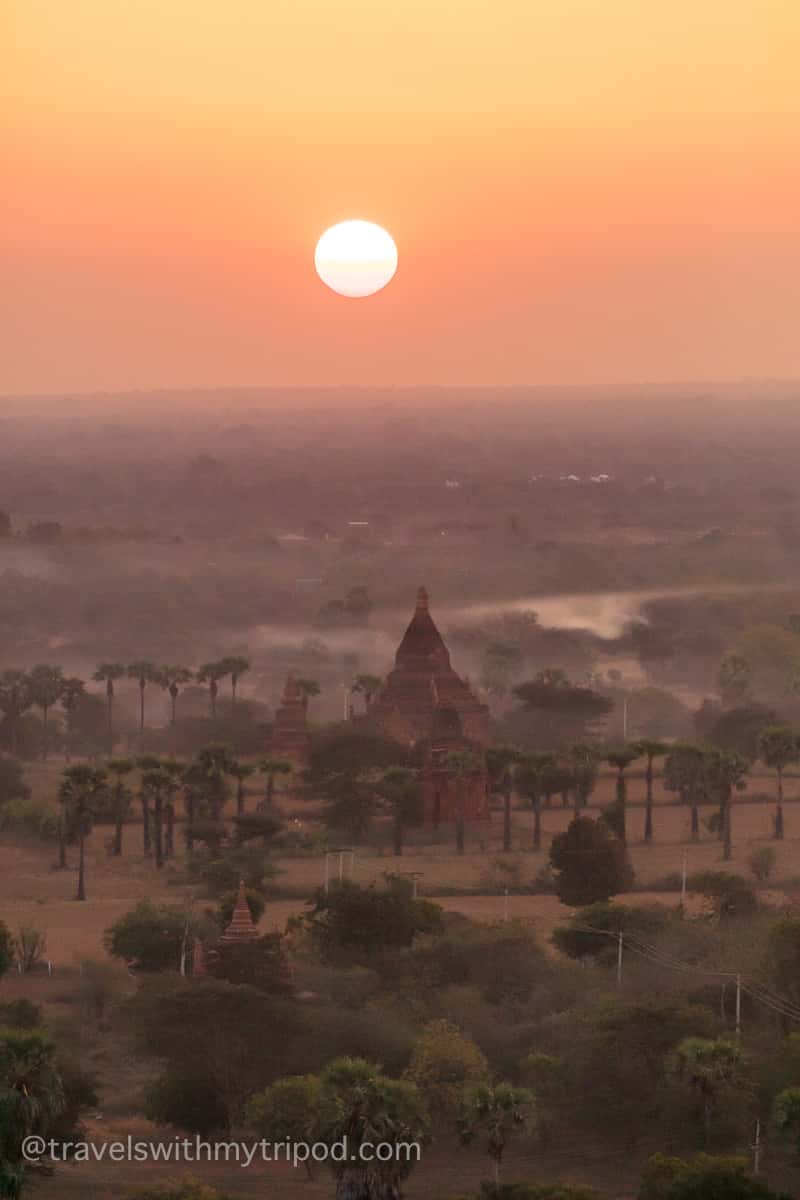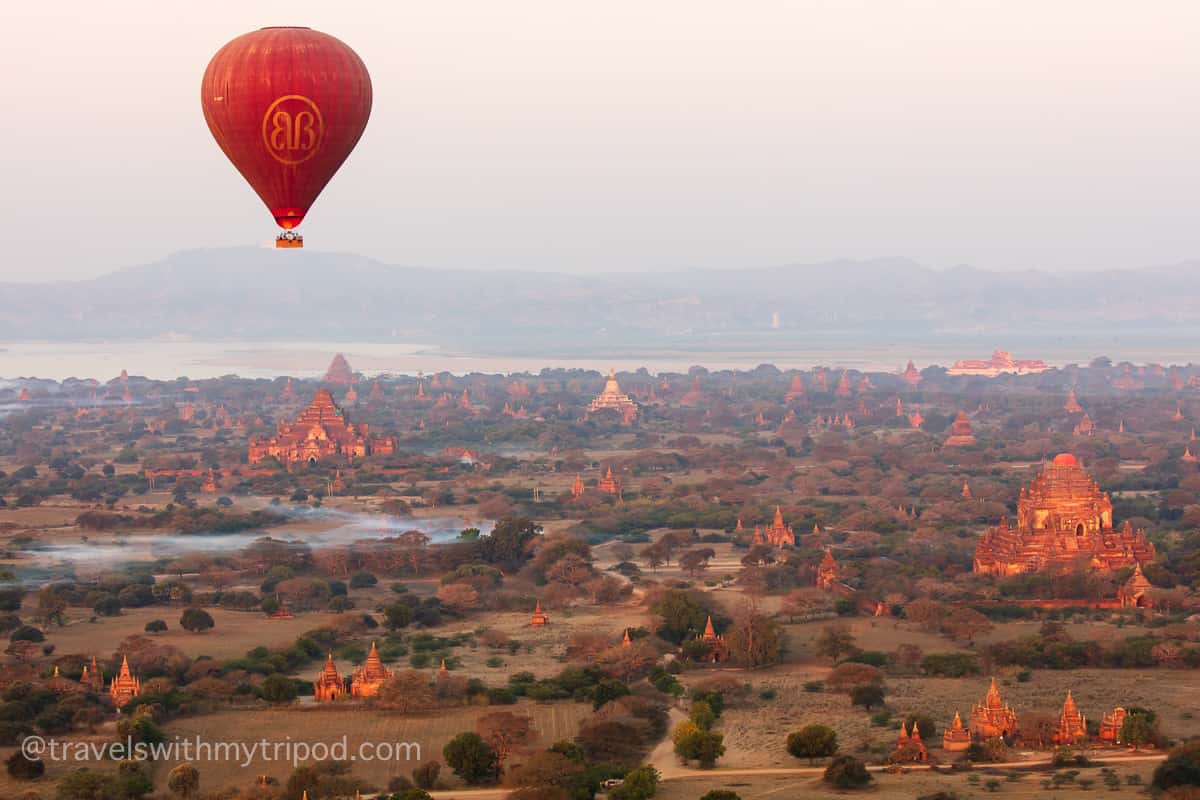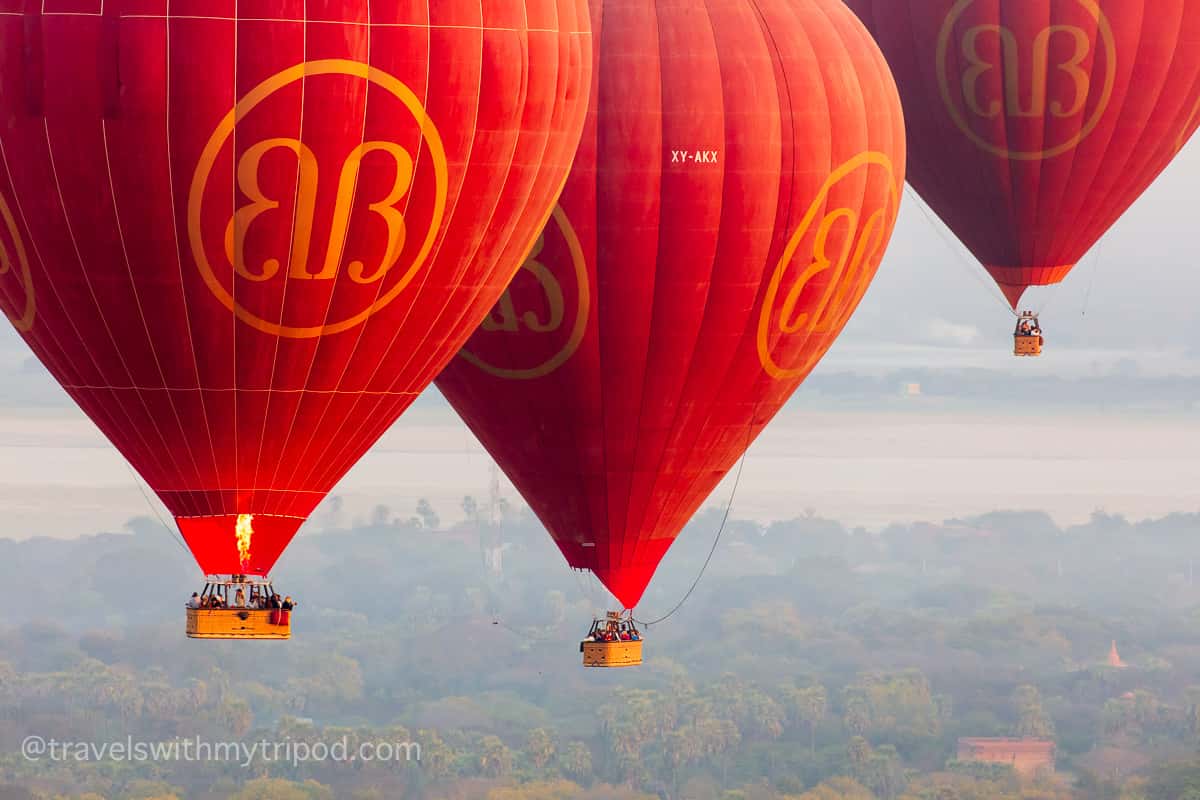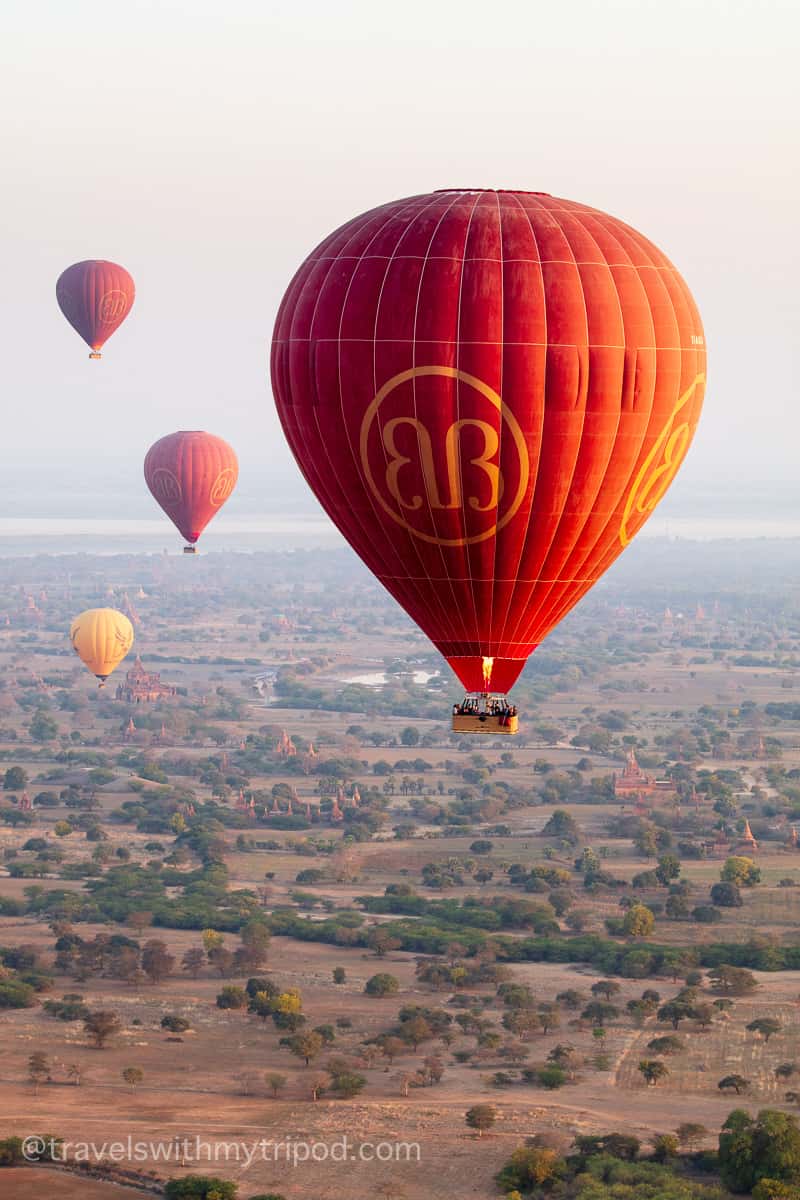 Balloons from the ground
The following day, we were up before dawn again to take photos of the balloons from the ground. We drove to one of the many pagodas, and climbed to the roof – quite a feat in the dark, and without shoes!
As the sun started to rise, we could see the balloons take off in the distance, slowly floating across the orange sky. It was an incredible sight seeing so many of them flying, and a perfect end to an amazing experience.